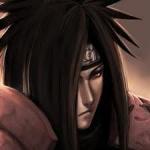 Joined

Nov 28, 2008
Messages

6,422
Awards

1
But he can't be remembering the negative memories of Aqua since in KH2FM he calls Aqua his friend. And in days he says to Roxas while he's sleep(I think this is it cnt member) "So your are sleeping again" well somethin like that anyway SO HE CNT BE TERRA, BUT THE DS( DUD-DUH-DAAAAAH) lol.
That battle with Terra in KH2FM+ did not happen. The dialouge from that battle was canon but Terra himself was never really there. So Sora never fought him.
His words are true though. Terra hates MX, Terra said Sora wasn't the one he had chosen, Terra eventualy has nothing left but hatred for MX.
But Terra himself is not fought in KH2FM+, the battle never happened.
Lol, relax xD
I am not saying youre wrong, I am saying that we can't tell anything for sure at the moment. Until now, everything is a shot in the dark.
Well that's what theories really are, I mean nothing in life is for sure but Terra's Unverse = Young Xehanort would make sence with all the evidence from Terra and Xemans' dialouge and the information we have about the unverse and Young Xehanort's memory scenario.