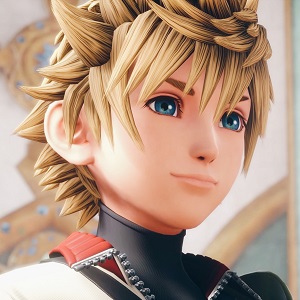 Joined

Oct 22, 2010
Messages

10,531
Awards

37
Location
I'm not too sure about that. It seems more like XH just passed on the ability.
Having the ability alone is not enough, just like having the
ability
to wield a Keyblade alone is not enough if you haven't got a Keyblade chosing the person in question.
It's the same with the time travel-ability. You may have the ability to do so, but as long as you have a physical vessel (aka your body and soul) you are bound by your existence in the current time. Young Xehanort explained that in order to cross time you
need
to become an existence of only the heart. The moment Ansem SoD entered Riku's body he also lost all time travel possibilities.
As for Sora being able to, actually no. It seems that the widespread conviction we had that Sora was just a walking heart isn't necessary true after all and Kairi's power may have really given him a body, if I interpret the words of Ansem the Wise in the ending correctly:
Ansem the Wise in DDD ending said:

Ansem the Wise: Sora is unique; even though he returned to his own body, he allowed his Nobody to exist as it was. That is the strength of the thoughts of the people connected to his heart, the strength of his heart's connections. I dare say that even if he were to lose that heart, those he is connected to could, with just those vanished hearts and existences, bring it back.
Going by that, Sora and Roxas co-existing was apparently also partly because Sora subconsciously
allowed
it to be that way.