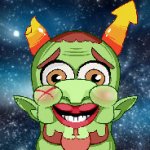 Joined

Oct 8, 2008
Messages

5,233
Awards

6
Age

28
Website
Okay. So, this question is pretty basic and probably doesn't warrant it's own thread but idk where else to ask this.

At the end of the game, YMX goes back to his own time so that he can grow up and eventually become all the other Xehanorts.
So, how can he be one of the 13 Darknesses? Don't all 13 need to be present for all of this to work? And another question- even if present, how can he be one of the Darknesses at all is present MX is one of them? It makes sense with Ansem and Xemnas, and then the transformed people like Braig and Isa, since they are seperate entities, but MX and YMX are absolutely the same.