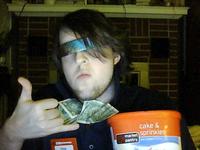 Joined

Jun 9, 2005
Messages

9,258
On the matter of Zexion being so powerful and old that he could not be killed easily:
Xexen is #4, he was practically defeated by Sora, then killed by Axel with a slash to the back of the neck
Lexeaus is #5: Killed by Riku very easily
12. Why did Nomura say that nobody had to play KH:CoM? Oh wait its because hes bringing most, if not all the members back...
Nomura said that COM would be a bridge between KH and KH2, possibly no one is required to explain it, because all of it will be reviewed at the beggining of Kh2?
-------------------------------
Back to my point: It's not Zexion, it looks nothing like him