Details

Published on November 1, 2017 @ 03:07 am
Written by PJ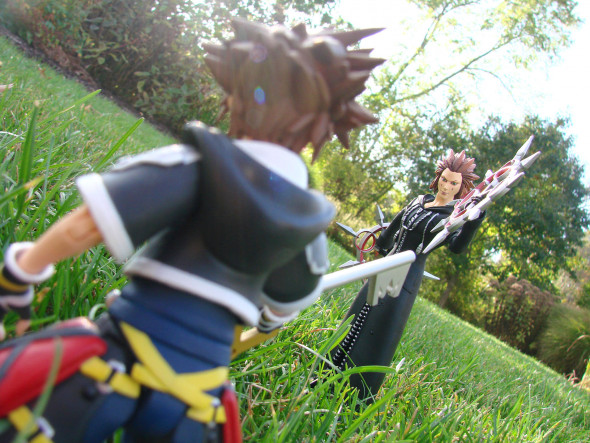 We've been following news about Diamond Select Toys' Kingdom Hearts Select Figures series since prototypes were shown off at New York Toy Fair earlier this year, and now you'll be able to purchase the three-packs in the collection at participating retailers this week.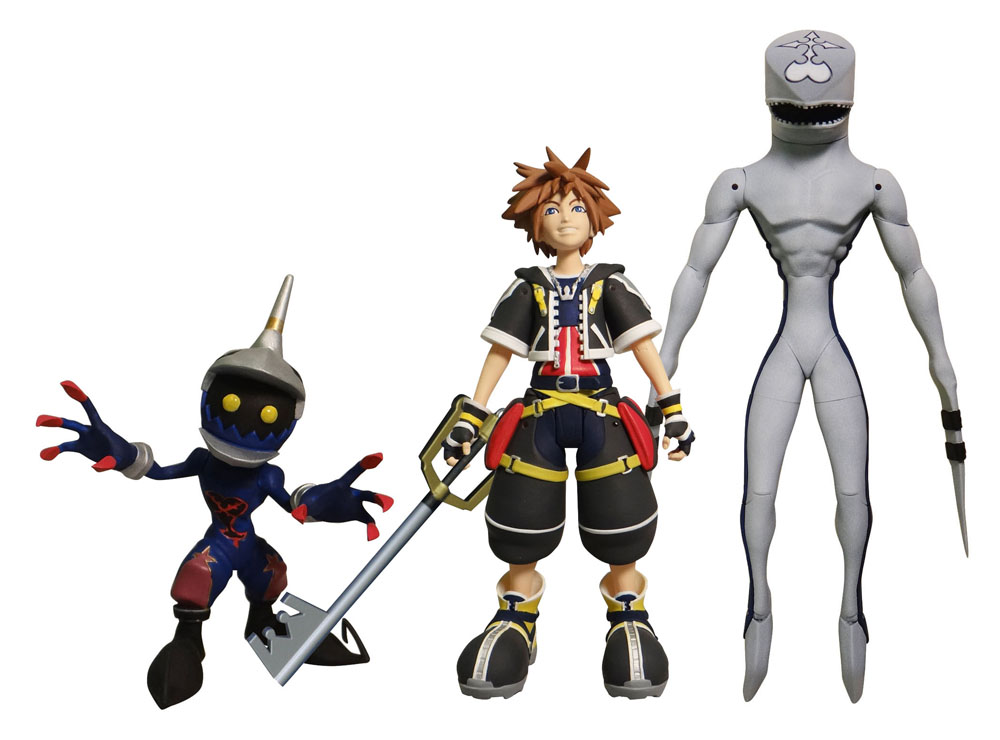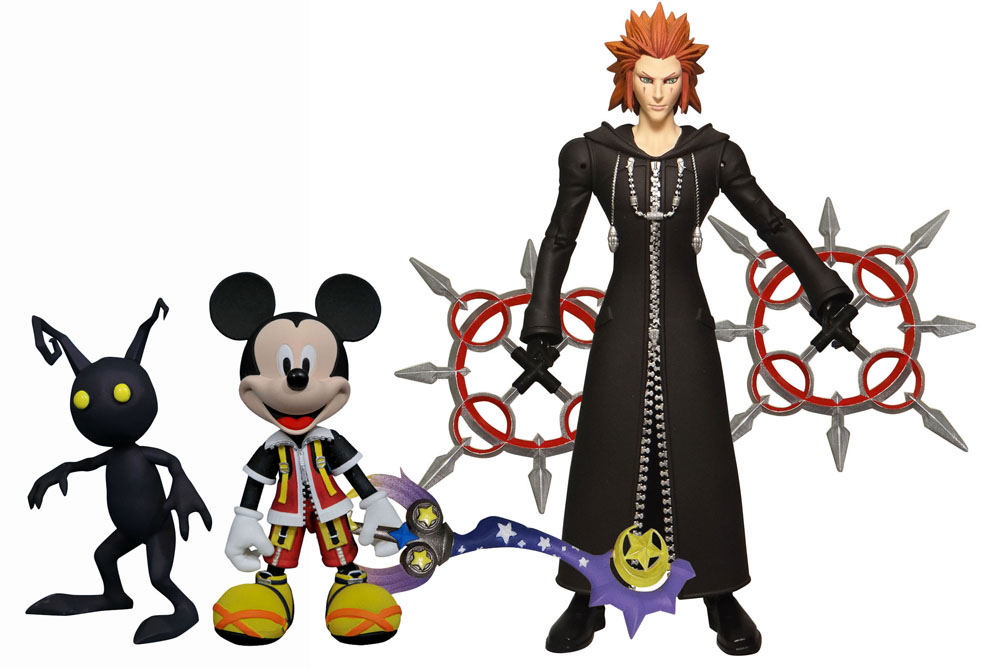 From Diamond Select Toys:
"This week, comic shops, specialty stores and online retailers will receive two three-packs in Select-style packaging, with larger blisters and side panels.
– Sora with Kingdom Key, Dusk with articulated support stand, and a Soldier
– King Mickey with Star Seeker keyblade, Axel with chakrams, and a Shadow.

Sora, Dusk and Mickey feature a full range of articulation, while Axel features upper-body articulation and the Shadow and Soldier each have three points of articulation."
EntertainmentEarth.com, BigBadToyStore.com and Amazon.com are set to carry them, you can also find a local comic shop at comicshoplocator.com!
You can currently pick up single packs of Sora, Axel, and King Mickey (with Pluto and Kingdom Key D) at Walgreens. Two-pack editions of the figures are coming soon to Toys "R" Us, Target and Game Stop with each of those locations getting at least one exclusive two-pack varient of Sora.
Diamond Select Toys also announced Series 2 will be coming to stores next year and is set to feature:
– Roxas with Oathkeeper Keyblade, Donald with Mage's Staff, and Goofy with Shield
– Pete, Chip & Dale, and Soldier
– Aqua with Rainfell Keyblade, and Goofy from Birth By Sleep
No images yet, but we'll be sure to post more news from Diamond Select Toys when we hear about it. You can read the whole announcement here on Diamond Select Toys' Website.
Remember to follow Kingdom Hearts Insider on Facebook, Twitter, and Tumblr for more product reviews and the latest updates on Kingdom Hearts Union χ [Cross], Kingdom Hearts 3 and all things Kingdom Hearts!
Thanks to forum user ZachOut from Diamond Select Toys for the info!