Details

Published on November 29, 2017 @ 03:27 pm
Written by Joey
If you enjoy a bit of light reading before bed then surely you should have read all of the official novel translations of the Kingdom Hearts series that YenPress have released thusfar. The good news is will be able to add a new addition to your novel collection soon, as the Kingdom Hearts 358/2 Days novel will release on June 19th 2018!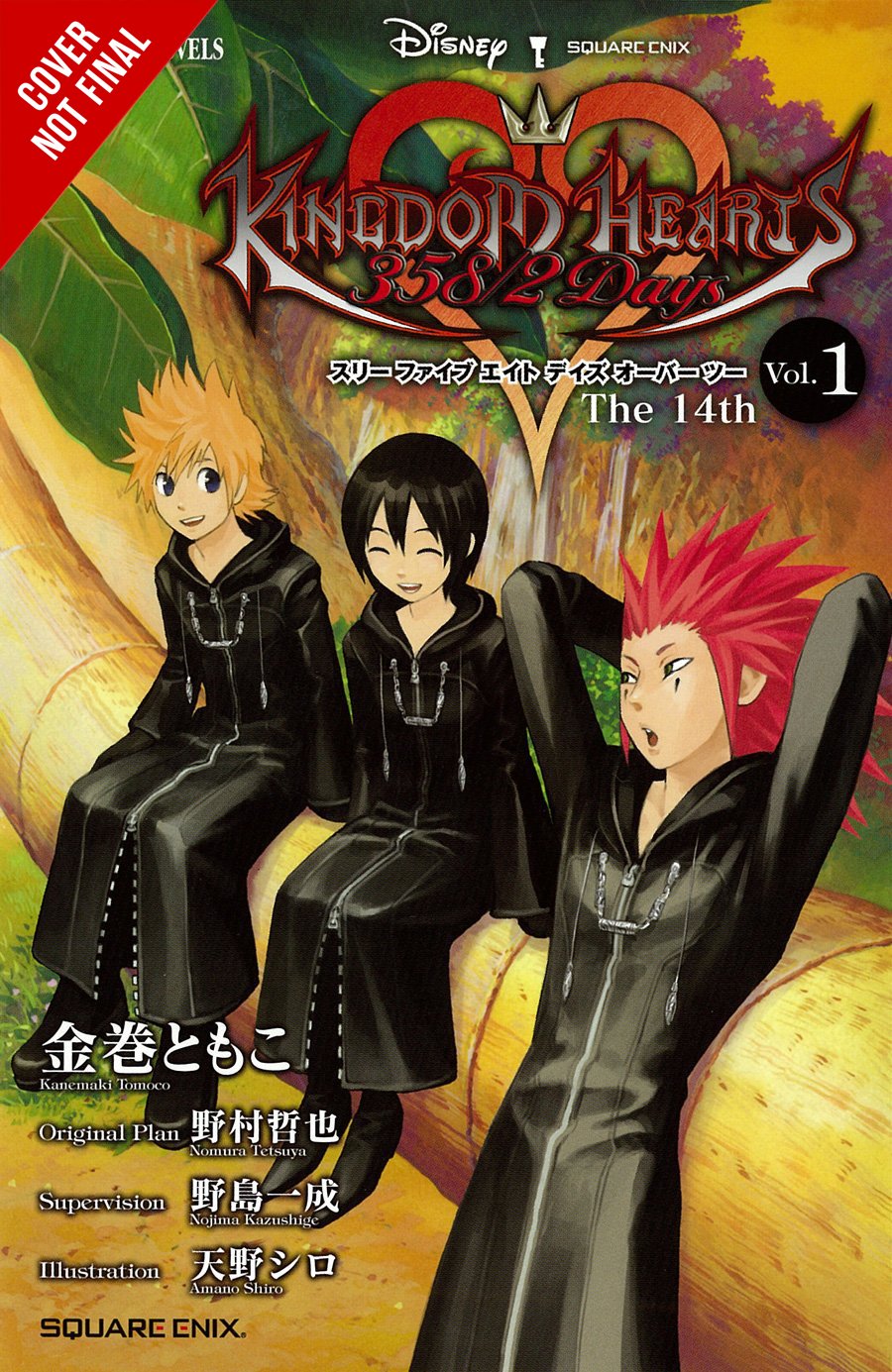 It's only been 7 days since Roxas has been put in charge by the Organization to look after a new Nobody who was just born. Though their face and body are hidden by a hood, Roxas spends several significant days with this mysterious stranger.
The novel was first revealed in December 2016 alongside Kingdom Hearts II: The Novel Volume 1 & 2 and Kingdom Hearts Birth by Sleep: The Novel Volume 1. Kingdom Hearts 358/2 Days: The Novel compiles all three of the novels into one handy omnibus, however the cover isn't finalised yet and a placeholder was provided by YenPress in December 2016, which you can view above.
YenPress released Kingdom Hearts II: The Novel Volume 1 in June 2017, and Volume 2 is expected to release just in time for Christmas on December 19th 2017. No release date has been provided for Kingdom Hearts Birth by Sleep: The Novel Volume 1. YenPress previously published Kingdom Hearts: The Novel and Kingdom Hearts Chain of Memories: The Novel.
Follow Kingdom Hearts Insider on Facebook, Twitter, and Tumblr for the latest updates on Kingdom Hearts Union χ [Cross], Kingdom Hearts 3 and all things Kingdom Hearts!