Details

Published on October 20, 2020 @ 01:00 am
Written by Arielle
The Esports and Gaming Summit 2020 Online is the Philippines' biggest gaming convention and this year they will be hosting their online event from October 23-25. Square Enix's very own Shinji Hashimoto (Brand Manager, Final Fantasy & Kingdom Hearts), Ichiro Hazama (Series Producer, Kingdom Hearts), Yoshinori Kitase (Vice President, Creative Business Unit 1), Naoki Yoshida (Vice President, Creative Business Unit 3), and Yosuke Saito (Executive Producer, NieR Automata) will be in attendance to discuss Square Enix's iconic games and more!
Square Enix's segment will be live at the ESGS Game Room at ESGS 2020 Online and you can learn more about the event on Facebook.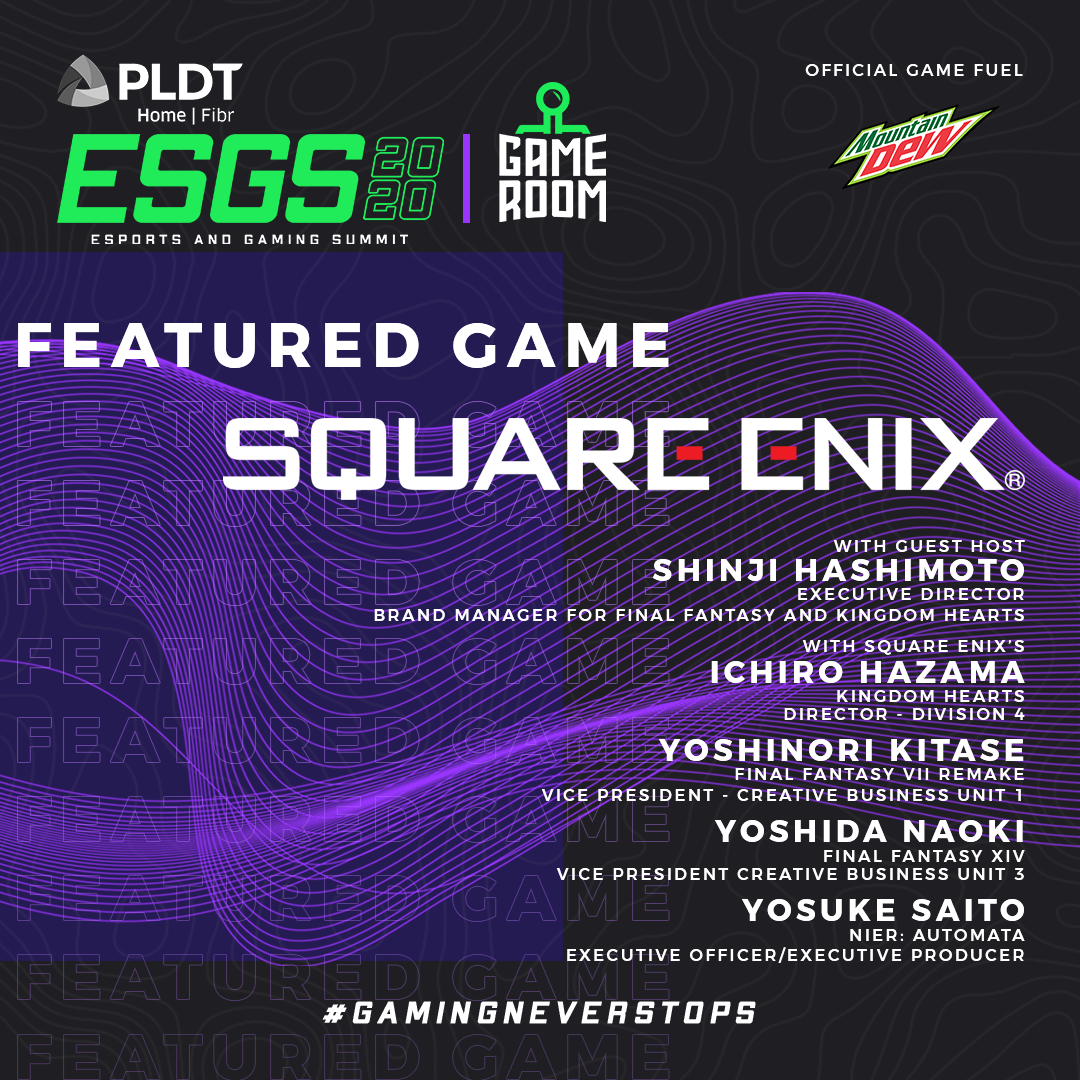 Follow Kingdom Hearts Insider on Facebook and Twitter for the latest updates on Kingdom Hearts Union χ [Cross], Kingdom Hearts Dark Road, Kingdom Hearts III, Kingdom Hearts Melody of Memory, and all things Kingdom Hearts and The World Ends With You!