Details

Published on November 23, 2020 @ 11:00 am
Written by Arielle
The World Ends With You - The Animation will begin airing April 2021 in Japan on 28 MBS/TBS stations across the nation during their "Super Animeism" block. The brand new promotional video can be viewed below which featues the opening theme song "TEENAGE CITY RIOT" by ALI.
ALI has shared a special message about the upcoming release this coming spring for The World Ends With You - The Animation:
Congratulations on the first animation of The World Ends with You.
I'm really happy to be in charge of the opening of "TEENAGE CITY RIOT" for the new beginning of this masterpiece game.
I am looking forward to seeing a fierce battle take place in Shibuya, where I was born and raised.
It's a killer tune that blows away absurdities and conflicts and screams for survival together, both in the underground and in the real world, so you will certainly enjoy this work.
Let's survive these turbulent times together and live in love with each other in this wonderful world.

Long live music

Leo from ALI
Also, a brand new key visual has released for the upcoming series which features the Reapers: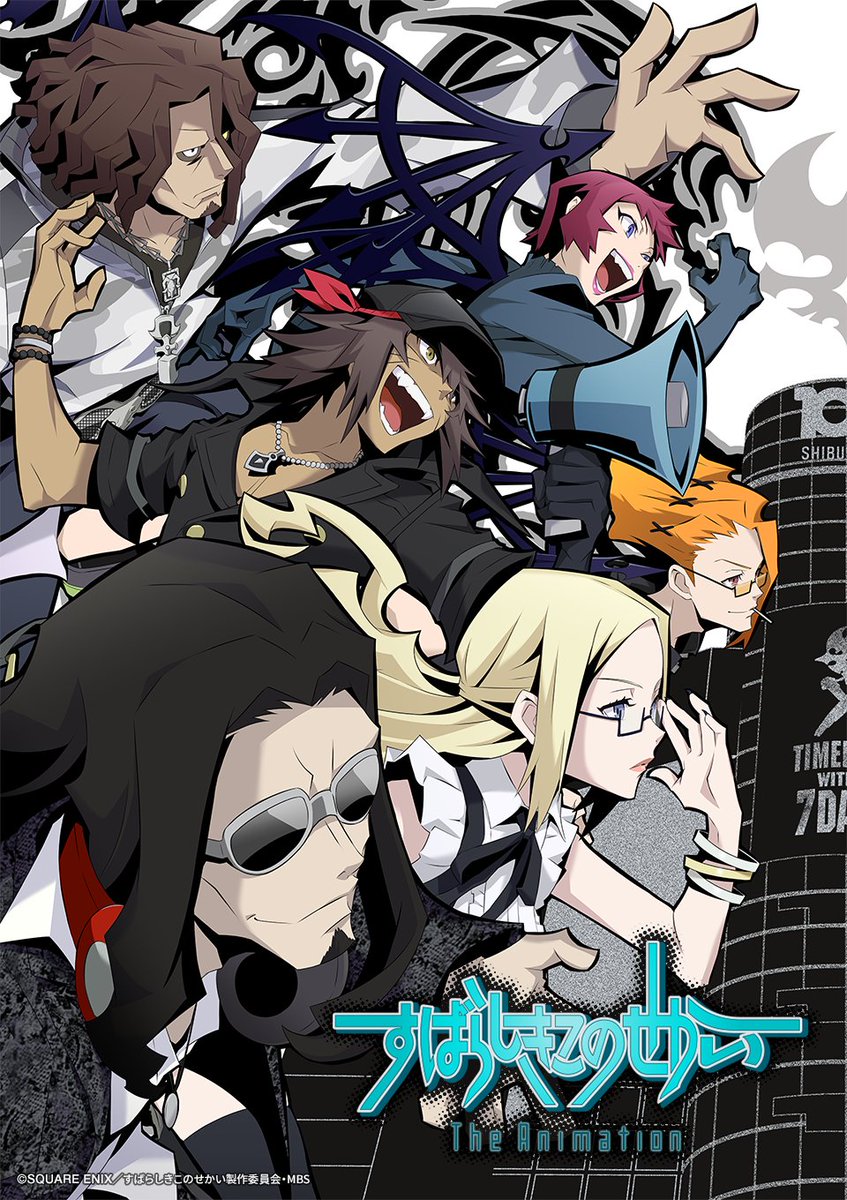 Follow Kingdom Hearts Insider on Facebook and Twitter for the latest updates on Kingdom Hearts Union χ [Cross], Kingdom Hearts Dark Road, Kingdom Hearts III, Kingdom Hearts Melody of Memory, and all things Kingdom Hearts and The World Ends With You!