Joined

Jun 20, 2005
Messages

511
Age

34
Yet another fanfic by me and Meilin, but this time I start it (she couldn't get to her computer)
Here is the fic: The Well (
http://www.fanfiction.net/s/2115344/1/
) ... not much is posted >.< I'm so lazy
This one starts off in the world of Inuyasha. Kagome's grandpa is trying to fix the well yet again, but in the process he really messes up. When Kagome jumps into the well, she now gets thrown into another world, one unlike hers or Inuyashas.
characters needed:
- Inuyasha:
- Kagome:
You can have up to 3 characters
no godmoding
no powerplaying
romance allowed
post "FANFIC" if you read the rules
no limit on the number of new characters in the rp
anyone may join at any time
no spaming... try to stay IC in your posts, there can be OOC posts in one entry thing, but try not too many, if you're haveing a problem or a question, pm or ask out of the rp.
Name:
World of Origin:
Powers/weapons:
Bio:
Appearance:
Anime or game or whatever from:
now me:
Name: Schweppes
World of Origin: The World
Powers/weapons: is able to control the wind... uses ninja stars of sorts
Bio: Schweppes is a naturally quite girl, now playing a game called "The World" (.hack//sign)
Appearance: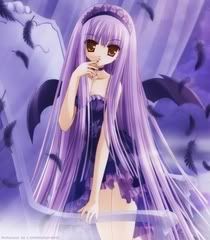 Name: Chloe
World of Origin: earth
Powers/weapons: uses throwing knives and whatever can be used to kill with
Bio:
http://www.absoluteanime.com/noir/chloe.htm
Anime or game or whatever from: Noir
Name: Kouga
World of Origin: Wolf yokai
Powers/weapons: ...runs really fast
Bio:
http://www.absoluteanime.com/inu-yasha/kouga.htm
Appearance: in there ^
Anime or game or whatever from: InuYasha
Last edited: