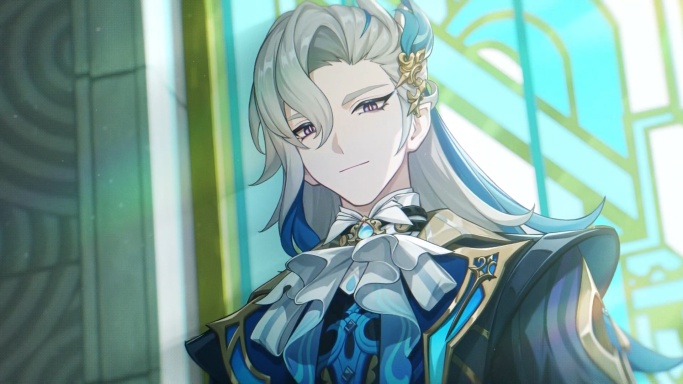 scared of any fandom I'm part of
Joined

Apr 6, 2016
Messages

1,663
Awards

68
New story I happened to come up with. Been awhile since I did. Along this story, you will learn characters as the story progresses as well as their origins. The chapters will probably be on weekends. I hope you enjoy!

A Purpose For Life
(couldn't come up with a better title ok)

​
SESL: Space Exploration for Saving Lives
Date: June 4th
Year: 2051
Mission: Find new resources from planets to harvest. Resources to create energy and means of oxygen to help sustain life on Earth.
Crew of the Ignis: Andy Walter, Carmen Peppers, Josh Felix, Amy Heather.
Expedition to begin at: June 10th
Chapter One*
I never thought the world would come to this point, no one ever really expected it. Maybe some did, maybe people were too focused on themselves to realize the world around them was falling apart.
Having to depend on what we find in space to stop this world from bleeding dry was never on top of anyone's "To Do" list. The materials we need now only comes from the endless galaxy surrounding us, the world now does not provide what we need to live. We abused our home too much.
Now there is not enough energy left to help sustain life. We cannot grow foods, we only eat artificial foods provided to us.
Solar panels were only fried by the sunlight and would burst, yes, the Ozone layer is extremely damaged. The one thing we should have helped, the one thing that was suppose to be a shield against Ultraviolet light. A shield cannot always block blows, and our shield was not made of steel.
The government and programs aiming to help the Earth are allowed special equipment to use to get energy from sunlight. Getting one for yourself is illegal, and pricey. If you're someone like me who is a part of a program like this, you get all the benefits.
Walking out of our homes requires air masks with oxygen tanks and covered clothing from the Sun's harmful rays, but paying for the oxygen tanks each week is the struggle of it all. Some people can't afford the oxygen, and they end up dying in the streets when pleading for air. Every day is another day trying to survive.
*-*-*-*
"Ey, you awake yet Bonehead?"
"Wha...?"
I force myself to open my heavy eyelids to see a blurry image of someone above my head looking down at me, who frankly I really wasn't in the mood to see. My brother.
I blink away the blurriness out of my eyes.

"Alex, what in the hell are you doing here at...", I checked my watch on the nightstand, "11 in the morning?!"

I was even shocked by how late I slept. Alex throws my blankets off the bed and sits on my legs which gets me to jerk up from the pain, a method Alex always uses. This wakes me up a bit, yet I still feel tired.

"Uhh, did someone forget their big day today? The day my brother becomes famous and saves the world? Oh c'mon, don't tell me you forgot," he says.

I completely forgot.

"Oh... that yeah... that thingamabob... right..," I start but then begin drift off. I feel a sharp smack across my right cheek.

"Goddammit, Andy are you drinking again?!"

"What? Why would you think that?" Alex gestures onto the other side of the bed where one of my stashes was with a quarter left in it.

"Would it sound crazy if I said that was just soda?" I nervously ask. Alex shakes his head lowly.

"Yes it would sound crazy. Andy, you have to stop doing this to yourself. You cannot blame yourself for your wife's death everyday. We all loved Barbara. Mom, Dad, everyone. But that is why you joined the space program, that is why you joined SESL, so you can prevent the loss of other lives, to make a difference..."

"Enough of the speech crap Alex, I'm too tired to hear it. What is the point when I couldn't save the one most thing important to me?! The one thing that gave my life meaning Alex! Explain to me how I can move on from that, tell me. Because everyday Barbara comes into my thoughts and it haunts me. This is punishment to me, because I was suppose to protect her.... I was suppose to save her,"

"Andy, you can't find Barbara at the bottom of an empty bottle, you have to let her go. This is not what Barbara would have wanted you to do. This is not what Mom or Dad would have wanted you to do. This is not what I want you to do."

I let out a long sigh, "How do you know that?"

"Because they all loved us Andy. And I'm not telling you that you should abandon your love for them, but to move on from that pain that haunts you. If you only look onto the pain, you'll dwell in it forever and never see the chance of a better life."

"How can there be a better life Alex? The world is fucking rotting! How am I suppose to see a better life in this?!" I roar. The bottle on my bed rolls and collides onto my floor and breaks.

"Godda-..."

"You want to know how this world can be better? Then why the hell did you join SESL in the first place? You joined that looking for hope of a better life, and a better life for a humanity where we don't suffer and that the death rate doesn't extremely increase every minute. You looked for a way to redeem yourself for your wife's death, well here it is! Stopping the death of billions of other people! Are you going to throw away that chance or are you going to be a man and suck up the pain and move on?"

I face the brother that I spent my whole life with. The alcohol addiction has been with me for years, but the respect for my brother has always been there.

"You're right, Alex..." I admit. Alex nods.

"Good. Now, wash up, get dressed, and pack up. You're going to be late," Alex commands.

"Alright Mom," I respond.

And think, today was where it all started.

*-*-*-*








Last edited: