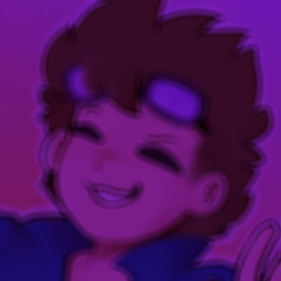 Joined

Feb 5, 2023
Messages

2
Awards

3
Age

17
Location
hi there! my name is TehWildcard. friends call me andy, acquaintances just call me wildcard, teh, or the full thing.
i'm male, turning 17 this month actually (2/23/06)!
i got into kingdom hearts probably in about december of 2021, but didn't really start playing the games until the start of this year (january 2023). i went back to an old save of kh1fm on the 1.5+2.5 collection on ps4, and it was at the end of wonderland. continued from there and have been loving the series since. currently on beast's castle episode 2 in kh2fm!
aside from kingdom hearts, i like sonic, final fantasy, persona, super smash bros, devil may cry, team fortress 2, minecraft, terraria (the first forum i ever joined!) and a bunch of other stuff. been trying to be more of a variety gamer this year!
i also like making music and youtube videos! i have two different channels, one for my music and another for things like reviews, skits, and general gameplay. i plan on making a video on kingdom hearts final mix sometime this year. maybe even the other games as i play them.

that's about all there is to say about me. excited to be here!