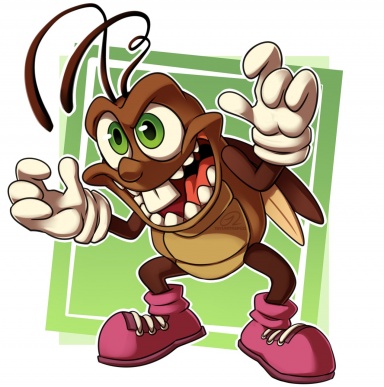 Joined

May 8, 2007
Messages

941
Awards

4
I'll cheekily acknowledge that, yes, the title of this thread is rather hyperbolic. Not to mention I almost called it "perfect" before finding "ideal" is the more fitting term.
I apologize in advance, for I have no compelling justification as to why I've sought to create this thread. This thread is purely for my own pitiful self-indulgence and no one else's. It is purely here for my own personal gushing. If mods wanted to delete this thread later to clear up space (since obviously a LOT of new threads are popping up obviously), I would have no qualms and no complaints.
But, alas, here's the matter. Self-indulgence.
Kingdom Hearts 3 indulged me in practically every aspect.
Throughout my entire 35-hour experience (it was that long because I loved taking my time with the worlds and doing as much as I could in them before moving on to the next), there was not a single moment, nay, SECOND in this game where I was unhappy. Mildly annoyed here and there (that stupid 'find Olaf's pieces' bit where no one shuts up), but even that was comical more than anything. My entire playthrough was just pure non-stop joy, not just as a KH product, but purely as a video game. I kept waiting for that joy to simmer down, for the figurative fire to go out. That eventually I'll calm down and there will likely be a moment that frustrates me, like any video game ever made (even some of my all-time favorites). But it simply never came.
Not because KH3 is perfect. Of course not! But part of what I mean what I say it was my ideal is that none of the flaws, none of the blemishes, bothered me in the slightest. Even the aspects that probably should have. Which is to say, yes, I completely understand those upset about Kairi. I've never had any positive or negative feelings towards the character, so I simply had no reaction (positive or negative) to what befell her. But I certainly sympathize with those upset about her, and merely have no desire to add to that pile of justified complaints.
So, what do I imply by KH3 being ideal?
Well...
You ever resonate with a film/book/game/music so strongly and so deeply, you get the almost-unsettling feeling that this was made specifically for you? As in, I almost got a comically-unnerving feeling that Nomura read my fanfics I conceived when I was in my early teens, and decided out of kindness to make all my fan wishes come true in one game? When I'm now an adult and had long stopped demanding or expecting said wishes to even be acknowledged?

It was something like that.

Let's start with...hmmm...Namine.
I didn't expect or desire a ton of screentime for her. I would have been happy and content with but one scene for her, just because my soft spot for her survives to this day. So what do I get?
One scene (technically two if you want to count Final World)....and she gets the happiest goddang ending ever. The happiest ending I ever could have imagined for her. That part where Riku holds his hand out to her and being all "your chariot awaits, m'lady!"? You bet your bums my eyes weren't dry in that moment. In that second, my long-running fondness for Sora x Namine disintegrated into ashes, ashes of which were brushed aside by the passing wind in favor of "NEVERMIND, NAMINE, YOU KNOW WHAT, THERE'S YOUR MAN RIGHT HERE, HOT DIGGETY DOG, YOU TWO ARE GONNA GET MARRIED AND HAVE A GAZILLION KIDS, JUST LETTING YOU KNOW".
So...ahem, to put it mildly, that scene was all I needed. That scene was WAY more than I expected. You know what I indifferently anticipated?!
"Hey, Namine! Thanks!"
"You're welcome."
PHOOEY ON THAT, LET'S HAVE HER TREATED BY RIKU AS A FREAKIN' PRINCESS! LET'S HAVE HER PROBABLY GO ON TO BECOME BESTIES WITH XION!
But well, that's just in the game's ending! The icing on a very huge strawberry shortcake that had ice cream in the middle. Ho' boy, there was so much more. So, so, so much more.
The Disney worlds.
I thoroughly enjoyed exploring every single one. Obviously, some are better or lesser than others. But, throughout my 35-hour playtime, I would make a habit out of finding the highest point in a world. That is to say, the highest point of the snow mountain, or the tallest building in town, or tallest island, etc. And just....cherish the view. Just stand there, do nothing. Donald and Goofy and a guest party member behind me. And just...stare. And appreciate every single time "god, what a view". Every single world had that moment for me. Where the game just felt magical. Which is especially peculiar as none of my favorite Disney movies make appearances as worlds in this game. Nor did I expect or need them to, as they were all represented in KH1 (Little Mermaid, Dumbo, Alice in Wonderland), so that fanatical desire was satisfied quite a long time ago indeed (though you can bet that Ariel was by far my most used summon). As well as that just speaks volumes to this game's emotional powers. That one of my least favorite Disney movies (Hercules) was turned into one of the most friggin' fun and frackin' awesome prologues I've ever delved into in any game! KH3 indeed made one hell of a first impression.
There were so many moments where I wasn't doing anything. Just...running around aimlessly toward no specific goal or quest, purely because I found Sora an absolute joy to control in a 'game feel' sense, and constantly found the worlds completely blissful to run around in and see what I can come across in terms of either treasure chests, emblems, NPC's, or just any kind of environmental details to appreciate. It's why I haven't bothered to look up a walkthrough for the locations of said treasures or emblems. I wouldn't be ashamed of doing such, just that I love coming across them on my own when I was already appreciating every single little corner of these gorgeous lands.
Let's see, what else...I don't have the mental energy to contain or remember every single thing I enjoyed into one post. So I'll move on to the next thing that pops up in my head before calling it quits before I've spent way too much time sitting in bed typing all this while the dog very patiently waits for me to get up and walk him.

Donald and Goofy.
Holy fishpaste, KH3 gave SO much respect and love for them. And the whole "SDG" trio in general. Again, far moreso than I ever anticipated. Perhaps a benefit from going into all this with very low expectations, I suppose. But, to go back to that earlier point where it creepily felt like Nomura read my fanfics and decided to do my stupid childish ideas justice, the vast majority of my KH love stems from mainly two aspects. One, the good ol' "Sora Donald Goofy" (in that order, ALWAYS in that order) trio, and Namine. I love those three dudes, and I love me some Namine! So, let's see...Namine gets the happiest ending ever...while the SDG friendship is arguably more prominent than in any KH game prior. Even KH1 and CoM.
I would often conceive my own ideas for fangames as a kid (because of course I did, I was a stupid lad), and they all tended to center around "SDG off on a super fun super whimsical adventure and the writer of this fanfic isn't even trying to pretend he cares about most of the other characters, it's kind of hilarious how obviously he forgets Riku and Kairi exist in favor of the SDG buds" or "Namine is the main character because of course he is, this dimwitted writer loves her to death and will find any excuse to bring her up in any cirumstance". Such as, regarding the former...hm, SDG fight the final boss together, no finding some inane story excuse to get separated for the sake of cheap tension, no other party members. Just Sora, Donald and Goofy. All of Sev's fangames and any variations on his ideas end with that, no exceptions. Even when younger me would try a different climax for the sake of changing things up for himself, he couldn't bring himself to go through with it. It felt wrong. The trio is always together to the end and them's the facts. To put it one way, to younger me, Xemnas was not the final boss of KH2FM. More like an overlong next-to-last boss where you have to fight alongside Sora's on-and-off boyfriend. Nah, the finale of KH2FM is Enigmatic Soldier. For reasons you've probably guessed by now.

So the final boss of KH3 was literally one of my fanfic finales. :X


What else, hmm...ah yes, the Drive forms? They're gone. Good. Freaking. RIDDANCE.
Hey, you want higher jumps and glide? Well, no more grinding Drive forms for inane hours to get that stuff! You know how you get those? Through story progression! You beat this part of the story! Here, have a double jump! What a concept! Exactly and precisely as it should be, I do declare! Basic good ol' gamey designy stuff, ya dig?

And referring back to that final boss...hey, whaddya know! No gimmicks! No 'now you're flying even though you've only done that a couple times prior to this but so sorry, now you're doing it for the final boss', no 'now you're on Riku's motorbike for no reason', no 'now you're suddenly playing as Riku without warning to save Sora and the way he controls feels so awful and this part is so frustrating I hate this', none of that. KH3's final boss is pure, simple, basic, classic "Sora Donald and Goofy wailing on this old dude" throughout the entirety. The closest thing it gets to a gimmick is the underwater part which is acceptable, since I did plenty of swimming up to that point, and it's only one sequence in the finale anyway before you're back on the ground doing what you've been doing throughout the entire game. As it should be. Thank you.

Alright, I've worn my brain out for the time being. Doby needs a walk badly, judging by the look on his mug. Oh, and incidentally, I humbly request there be no contrarian "well, I for one was disappointed by this game because ________" replies here. You can take those to the other threads. Let me have this indulgence, I selfishly ask of you. Good day! I loved KH3 quite a lot. Not sure if I made that clear yet.