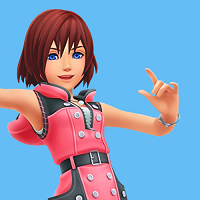 Joined

Jan 6, 2021
Messages

2
Awards

2
Location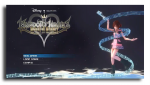 ​
I'm quite late, but I just finished MoM. While I appreciate the recap and enjoyed the minigames, I can't say I wasn't a tad bit disappointed. This game was very much hyped to be a Kairi game (box art, the narrator, etc.) but she wasn't even in any parties. She does one fight -- where she's transformed into Sora so you don't even get to actually be her.
I did a slight rewrite (if you can even call it that? less of a rewrite more of a what if MoM was a full fledged side game). Kairi, feeling responsible for Sora's fate & driven by her love for him, sets out on a journey to - hopefully - bring him home. She travels various Disney world's searching for clues to Sora's whereabouts, growing in strength & skill along the way, eventually unlocking her deep, hidden memories. There would be 11 worlds and it mainly keeps the actual ending of Melody of Memory, except Kairi and Riku both go in the portal.
↓ It's here
if you'd like to read it! Hope you enjoy it and I'd appreciate feedback.
https://drive.google.com/file/d/1H93uiCBS4uMz1z_D3AqOH5nNImfUZSd7/view?usp=sharing
Last edited: