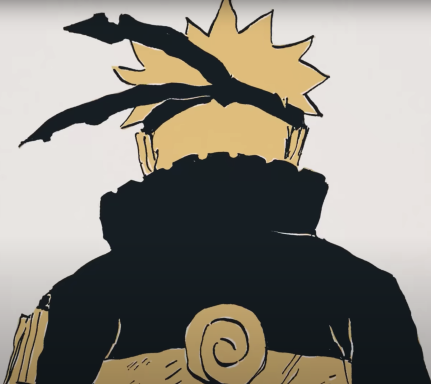 Look at you, armor-less
Staff member
Joined

Dec 15, 2005
Messages

9,599
Awards

10
Age

33
Location
Memories are [NOT] Resolute


[3 year precursor story to
Trust is [NOT] Resolute
]
Memory Fragment: The First Encounter [ALL]



....

This is awkward.

....

None of them are talking.

....

"OKAY!"

"Ahem."
​
The grasslands were vivid in color, a lush green landscape coasting from the slightest feel of the breeze. There were thirteen men in coats, each with a person standing behind them. One of those men was also wearing a coat behind a much taller man. Eyes were spinning a circles, stopping at a woman in a helmet and she shirked nervously. A hand fell on her shoulder from the cloaked man and he uttered "Easy now." to keep her nerves steeled. In a circle, this was the promised day, the day he would bring his resolutes in contact with each other for the first time. But was it really the first time?

"Some of you are usually so chatty. Whats'a matter? Don't tell me the heartless got your tongue."

.....

"Crickets eh? Fine. Strangers stand shoulder to shoulder when their in danger so lets fire up the engines!"

​
The thirteen men in coats escorted themselves towards the middle of the circle. All thirteen merging into a single person. His hands rose up, stretching and making odd noises as his muscles were pretty stiff having come full circle. A slight shirk, he move with a sense of uh-oh in next set of movement. He walked in a circle and spoke, wagging his finger and dropping it at the headcount of twelve others.
"Eeny-Meeny-Miney-Moe. Catch a tiger by the toe. If he hollers let him go. My mother said to pick the very best one. And. You. Are...It."
​
His finger stopped on a boy who was cloaked like him.
"State your name and your number. Go on now, don't be shy, the group is sharing."
​
"My name's Luxu. My number is Perfect Zero or Infinity. I come from the lost world of Daybreak Town. The master has been a part of my life for as long as I can remember. I had others I knew, but they've long since vanished, it's been I in the master for many...many years now. Also, I like strawberries. Who's next?"

A finger moved dauntingly over to the chap next to him in a clockwise motion.

"

My name is Ã, but call me Eth. My number is Zero, Untouchable. I'm Twenty-Five. I don't have much to say really, I came from leading a sage-like life of almost complete solitude and isolation outside of the master being by my side for a good amount of it. This is the most human interaction I've had...in ever. This umbrella that I carry around, its dear to me. The only memento that I have of my mother and I take it with me everywhere, rain, snow, wind, and sun

."

The guy next to him, raised an eyebrow, that was pretty specific for someone that isolated themselves.

"

Saebyeolbe. My name means "Morning Star Rain" and I am Number 1, The Scarred. I'm Twenty-Four. I used to be insecure about it, but my body is completely covered in scars. I'm a traveler that seeks to bring peace to each area that I visit. The master's been a dear friend of mind and teacher for many years. I'll always be steadfast to bare the burden of pain for the cause that I feel is just.

"

Fascinated, the woman next to him found the master's gaze, his finger, and the other's eyes with due interest on her.

"

Shiki's the name, Twenty-Four. I am Number 2, The Whisper. My life has been a violent storm and sonnet of many misgivings and loss. I've carried the grief of family, comrades, and those dear to me for many years. Almost convinced, that even with all of you, it too shall be the same. The master entered my life only in the last couple of years, and it is due to his cryptic messages and mischief that I am here today. It's a pleasure to meet you all, I should want nothing but your survival.

"

"

W-w-well your just all doom and gloom aren't you!

" A voice broke out next to her, it was the woman in the bright red suit and helmet. "

Call me Try, I'm 21, did I mention my birthday is in December? Double the gifts please. I'm Number 3, The Echo. I see all of you s-s-staring! No I will not be taking the helmet off thanks, only the man thats deserving of my love and respect gets that honor. The Master's a cool guy I guess, when he's not being a tease...shame on you sir.

"

The woman sitting next to her smirked for a moment, then the master's finger moved to her.

"

Cool, someone else here with a spine. My name's Lucrecia, you can call me Recia for short. I'm also Twenty-Four like a couple of you. My number is 4, The Monochrome. I can be pretty uptight and haughty at times, I generally like to follow some form of order. I was the daughter to a military family so I had a pretty strict upbringing, none that I completely agreed with. If theres anything that I respect more than anything it's a person's commitment to something, it reminds me of myself and when I rebelled against my parent's wishes to travel with the Master of Masters. Lets build something great here, from the few of you that have spoken, you sound extremely determined and I like you already

."

There was a yawn that caused her head to jerk, the man next to her had been laying down in the grass stretched out with his elongated body.

"

Oh? I'm sorry, you were boring me.

"

"

You try being interesting curly hair, who are you anyway?

"

He proceeded to sit up as the master moved his hand to him next.

"

No where near as interesting or as majestic as some of the stories i've heard coming from the mouths of the few. My name's Komaeda, but you can call me Nagito if you'd like. I'm Twenty-Four, and my birthday is ALSO in December like Try's. Just...no gifts please, great gesture and all but I think I'm undeserving of such kindness. I'm Number 5, The Harbinger. I think that the light and the realm we inhabit now is the epitome of beauty, and good will. I aspire to bring out the light even in others, no matter the method I choose to do it, nothing is more important to me. I've been called a fanatic, but it comes at the price of being so damn devoted you know? The master understands me, and thats why he's been an inseparable part of my life for a while now.

"

Practically a baby compared to the rest of them, there was an extremely young person next to Komaeda and they were next.

"

This isn't a party...all this talking, sharing information, you aren't afraid someone's going to go against you..?"

He said skeptically,

"Ugh...whatever. It's Jay, I'm 18, and my number is 6, Crossroads. We done here master? Can we leave now?

"
"Now now, show the others some respect Jay, we're not finished here. Just be patient."
​
The other man stood erect and propped up his dragon glider.

"

Call me Iontis, nothing else. Hmph. I'm Twenty-Two and my number is 7, The Skyward. I don't know any of you, and I don't really care to get familiar. Our common thread here is the master of masters. I prefer to work by myself if and whenever possible, you'd just slow me down if you were with me. I'm an active person, a real go-getter, so sitting around sharing like this is not my scene. Hope thats sufficient Master.

"

The gentleman next to him rolled his eyes and placed his hands in his pockets mumbling for a second.

"

And I thought number 6 was rude. You sound like a goddamn drag to be around.

" He took a puff from his lit cigarette. "

Yamato. Twenty-Three, bit on the crazy side when it comes to a good fight. I'm number 8, The Savage. We got a code 'round these parts, honor above everything else. I don't like cheaters and I don't like whiny little bitches, disassociate yourself with me if you're either. Anyone that wants to spar or challenge to get their determination from me, your welcome to any time.

"

"

Oh?? Your in luck Yamato! I'll take you on after this meeting!

"

"

Yeah? And you are?

"

"

Glad you asked!!!

" He jumped up in his child form and a poof of smoke revealed he was an adult. "

Reforge Seru. I'm Twenty-Eight and awesome, duh. My number is 9, The Eloquent. I know exactly Two-Thousand four-hundred and Seventy-Three different spells, as of this conversation. I'm a wanted criminal on the world of The Cul-De-Sac for linked to a world-breaking incident that happened in recent months. The master was a teacher at our academy and a respected alumni prior, he's been the relief in the hell I've endured transitioning from the world, still wanted to becoming a traveling educator. And here I am! Great to meet you all, lets have some fun and learn from each other kay?

"
"That leaves us with just one to go. Go on now, tell us about yourself."
​
"

I'd rather not give my name at this time, but I'm twenty-four in age. My Number is 10, Harbored Destiny. Um...if it's ok just call me Ten for now." this person adjusted their hat slightly to the right, suspiciously. "I come from a world that is known for it's docks and trade ports, my family were herald as some of the finest merchants. There was no materials we couldn't get our hands on, a bit about myself? I'm not for the merchant life, just not for me, but I can appreciate crafting things from scratch, I'm a pretty decent sculptor from wood, stone, and marble alike. If theres anything you need to know about crafting or even bargaining, I'll be glad to help you.

"
"Ding ding. I'm proud of you young kids for putting your nervousness to the side and spilling the beans. So then, now that you all know a little bit about each other, lets go over the reason your all here."

The master snapped his fingers and the ground produced chairs and pulled them towards him about six feet from his position.

"I'm taking you all on as my students. From here on out, the thirteen of us, will be dubbed Resolutes. You will each use your resolves for a specific purpose but beyond that do as you like. Each person around you, like yourself, has a resolve. Not just power that i've bestowed upon you, but a form of conviction or belief that they uphold stronger than anything. Everyone of you has that level of conviction, and that is why you were chosen to inherit a part of Omni. I'm here to prepare you for a dark future ahead of you, but the solution rests on your shoulders. Try not to kill each other alright? Lets be friends."

The master waked around in a circle clock wise and proceeded to brand each an every single one of them with a roman numeral or symbol somewhere on their body at complete random.

"So long as you bare this brand, you are acknowledged as Resolute. This brand will also serve as your trump card in a dire situation. You need only touch it once and it will activate a fifteen second limit-break, over-clocking your skills or if you were barred from them, to use them temporarily. Be wary, the limit breaker is your last resort, and once you activate the brand it will not be accessible for an entire year. Sounds rather insane, but it collects your power and separate it to the brand over time. So think about it yeah? Goody! I'll take you to your dorms now."

With that being said the master opened the world to the other twelve resolutes, but this was just the beginning.​