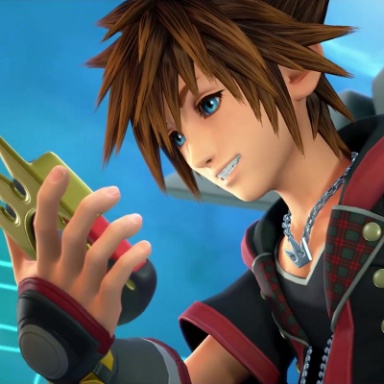 Joined

Jun 23, 2017
Messages

1,223
Awards

23
Location
I was going to do this on my own time but I decided I'm going to make the list here. I'm not going to include any of the obscure characters like the guy obsessed with watching you Struggle because he's not a prominent figure. Side note- we don't know that Aegis, Magia, and NotLuna exist outside of Verum Rex but we do know Yozora does based on the secret episode and ReMind, also I know they're not in actual release order but I was doing it based on how I remember they were released:

KH 1:
Sora (Data Sora)
Riku (Data Riku)
Kairi
Ansem
Unknown (Xemnas)

KH CoM:
Larxene (Elrena)
Axel (Lea)
Marluxia (Lauriam)
Lexaeus (Aeleus)
Vexen (Even)
Zexion (Ienzo)
Replica Riku
Namine
DiZ (Ansem the Wise)

KH 2:
Roxas (Data Roxas)
Hayner
Pence
Olette
Saix (Isa)
Demyx
Luxord
Xigbar (Braig/Luxu)
Xaldin (Dilan)
Lingering Will (Terra/Terra-Xehanort)

KH 358/2 Days:
Xion

KH BBS:
Aqua
Ventus
Vanitas
Xehanort (Young Xehanort/Terra-Xehanort)
Eraqus

KH Coded:

KH 3D:

KH 0.2:

KH 3:
Ephemer
Chirithy
Yozora

KH X/UX:
Skuld
Master of Masters
Ava
Gula
Ira
Invi
Aced
Brain
Strilitzia

I believe this is it for original characters. If anyone wants to throw characters I may have forgotten feel free to tell me and I'll add them. Not including Kairi's grandma because she's not prominent either. Yet...DUN DUN DUNNNNNN.