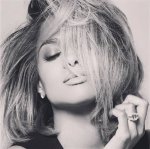 Joined

Sep 20, 2004
Messages

2,599
Location
Okay guys, I think you know how this works, PM me your favourite number, and I'll tell the community exactly what I think of you.
**
39: I can't decide whether I find you adorable or annoying. Oh, another thing - sometimes I feel like I might almost fall asleep listening to you.


68
: I don't know how much this guy goes to the gym, but it must be almost ludicrous!
25: I think they've really grown through their happiness. They're unwaveringly loyal with an electric personality, and one of the most popular people I've ever met.
132: The best impressionist of all time, full stop. Seriously, there is no one on earth that they couldn't do. I've mistaken them for others on this list countless times.
143: No offence, but this guy is kind of lazy. Probably could do with loosing a bit of weight too - but hey, maybe I'm being overly critical.

**

Alright, keep sending me your numbers