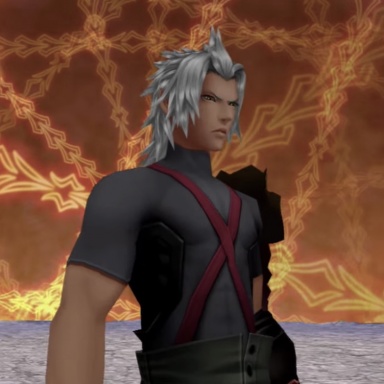 Joined

Aug 25, 2014
Messages

1,527
Awards

33
Location
*This RP is
only
for members of the
Kingdom Hearts Insider Restoration Committee club
, located in Forum Insanity. You must be a member of the club to participate. This RP is beginner friendly!
*Please
DO NOT POST YOUR CHARACTER PROFILES HERE
. Send them to me in a PM, I'll have reserved posts to put all the profiles in, so that it stays nice and organized. I want to make it as easy as possible for you to get the information on the characters you need without having to search through a cluttered discussion. Violation of this will have your post deleted.
*I realize this is in the wrong section, as it needs to be in sign ups. I had an error with posting the thread earlier, and will have it moved the proper sub forum shortly.
--------------------------------------------------------------------------------------------

PLOT

​
Over a hundred years ago, the universe was torn by one of the most horrific wars in galactic history. The war eventually came to an end, and the many different races of the universe separated back onto their own worlds, with many treaties and alliances, as well as some remaining tensions, left in abundance. Each planet and its allies tend to operate on their own, as they govern themselves and conduct trade according to their own laws and ethical standards, so long as they obey a few simple rules outlined by the Treaty of the Galactic War. While the galaxy is policed by a unified authority system, known as the Jury, most planets take care of crime on their own accord.
Since travel became rarer after the Galactic War, save for traders and those who are exceptionally wealthy, and planets tend to take care of their own crime, it has become far too easy for those few smugglers out there to get away with their crimes, despite how dangerous getting in trouble with the Jury might be.
Jev Alastar, a retired elite member of the Jury, has secretly roamed the galaxy on a series of escapades of mercenary work and space piracy in order to earn a fairly hefty paycheck. Not long ago, Jev expanded his force to include all of you, and with that came, Harbinger, the ship he had loaned to him by a mysterious corporation he had dealt with for most of his illegal career, Enigma. You'll join Jev and his band of misfits on their ridiculous space quest to first pay off the Harbinger and then secure the biggest sum of credits the galaxy has ever seen. Be warned though, this job is more difficult than Jev might make it seen, and one wrong move could turn your entire party from a group of mercenaries to the most notorious outlaws in the galaxy.
--------------------------------------------------------------------------------------------
THE HARBINGER
​
The Harbinger is your crew's massive spaceship, loaned to Jev Alastar by an ally in Nova Source, a private ship building company. Your team is expected to pay the money for the ship within the next 12 months, or else you'll have an interspace bounty on your head and a date with the Jury. The Harbinger is comprised of multiple levels levels:
Deck 1:
Cockpit: The large cockpit is an open area and contains two seats, although it is normally only occupied by Jev Alastar, who pilots the Harbinger himself. The inner workings of the ship are very complex, and only the most efficient pilots can use it effectively.
The Bridge: Located here is the galactic map, an expansive holographic map of the entire galaxy. The detailed map is loaded with information files on every planet, inhabitant, and wildlife the crew has come across in their journey.
Conference Room: A meeting space containing tables and chairs. It typically goes unused unless there is a meeting to be held.
Deck 2:

The Medical Bay: This high-tech facility is where crew members can go to get automated health care. The many systems there are put in place to nurse crew members back to health as quickly as possible in an attempt to get them back into the field.
Sleeping Quarters: Each crew member has their own room, customized to their specifications. Touch or eye identification is needed to enter into each room. The captain's quarters are located here as well.
Observation Deck: Quite simply, a space dedicated to observing the stretches of space as well as the planets and stars around. There is an observation deck located at the front of the deck, as well as one centered on each side of the ship. It offers a quiet space for observation and contemplation, away from the noise of the constant action.
The Kitchen: A place for the new members to cook, store food, and dine. A terminal in the kitchen allows for delivery of cooking ingredients directly to a port on the ship.
Intel Terminal: The intel terminal is where the crew members will typically be contacted by outside employers, and will often provide a bulletin board for crew members to pick up jobs and bonus objectives for extra credits. Extra objectives will be posted by me, the GM.
The Lounge: A place for the crew members to hang out and pass their time with one another. From holographic chess to latest gaming systems, the lounge has everything to keep the crew members busy and to put their minds at ease.
Deck 3:

The Armory: Contains necessary equipment for each crew mission, and is where the crew will store all of their weapons in between job. Aside from just serving as an equipment storage, the armory also contains a weapon development lab and a holographic firing range that is free for the crew to use at will.
Cargo Hold: The location where extra cargo is held, including any vehicles that the team may acquire during their journey. The cargo hold is currently empty for the most part, as the team cannot afford to purchase any vehicles or additional cargo until they pay off the Harbinger's fee.
Launch Bay: Where the crew members will exit the ship as well as launch any vehicles that they may use on their missions. Contains emergency seating for the crew members to strap into, as well as a few emergency ejection pods, which can only be released when the ship is in critical danger.

--------------------------------------------------------------------------------------------
​
COMMUNICATION
​
Holopieces are triangular earpieces that each of the crew members wear at all times. It serves as a direct line of communication between crew members, and is always gathering information to send back to the database on the Harbinger's Bridge.
The holopieces that the crew uses were specially made by an old ally of Alastar's, and are practically indestructible and are secure from any other lines of communication. The holopiece, when activated, provides a holographic HUD visible to only the wearer. The HUD provides information streamlined from the Harbinger's database, a hacking interface for those with the necessary skills to use it, as well as information about the user's current number of credits, health information, and personal notes.
Each holopiece is only compatible with its user, and has a tracking piece imbedded in it that other crew members can locate, in case the holopiece or its member go missing.
--------------------------------------------------------------------------------------------
CURRENCY
​
Part of the Treaty of the Galactic War states that all planets must use the same currency system, simply called credits. At the start of the RP, each crew member will have 250 credits. The Harbinger will cost 450,000 credits to pay off. Each planet visited will have a variety of exclusive shopping locations for the crew members to spend. It will be up to the crew members to decide how to pool together money to pay off the Harbinger. You must keep track of your own currency.
--------------------------------------------------------------------------------------------
PROFILE TEMPLATES
​
Please use these templates to fill out information on the character you want to write as for the RP. As was said before,
DO NOT
post your profiles here, send the completed version to me in a PM, I will have a reserved post where I will paste all of the character profiles for easy access. Feel free to ask questions about character creation in this thread.
All characters
Username:
(Your KHI Username)
Name:
(Your Character's Name)
Gender:
(Your character's gender, must be male or female)
Age:
(How old your character is, must be between 18 and 30)
Personality:
(What is your character like?)
Equipment:
(What does your character use to fight alien scum?)
Home World:
(What made up planet is your character from? What is the weather, the culture, etc. like there?)
Bio:
(Give a brief synopsis of your character's backstory, as well as how and why they met/joined Jev Alastar)
Appearance:
(What does your character look like? Feel free to supply a description and/or an image.)


--------------------------------------------------------------------------------------------

RULES

​
No machine gun posting, god modding, or spamming.
No power plays. Ask permission before you are control of someone else's character, including an NPC.
No flaming. If you have a problem with someone, contact me. If we can't handle it internally I'll take it to a moderator.
This RP is rated PG-13. Romance elements and mild profanity are allowed, but keep it reasonable. If you feel something crossed the line, just ask me first.
I am the final decision maker of the RP, and in the end, what I say goes. I doubt any sort of power will have to be exercised at any point, but in the event that it happens and a conflict is brought up, I will settle it.
There is a three sentence minimum to each post in the RP, but message me if you think you have something that can work as an exception. There is no requirement to make your posts long or elaborate, as it is a beginner friendly RP and you are allowed to be as detailed (or not) as you have the time for.
I will contact any participants that have gone on an extended hiatus and have delayed the progression of the RP. If you do not respond/post in a fairly timely manner from that point, I will take control of your character until you return, if they make it.
If you'll be on vacation or will be away for a while due to school or family obligations, let me know!I'll keep your character nice and safe until you can rejoin us.
You are allowed to kill off your own character, create a new one, or join in the RP a later date, once it has already started. I'd appreciate if you just messaged me about these first. You are only allowed to have one character at a time currently.
Please contact me if you have any questions, or ask them down here! I will start accepting characters once Jev Alastar's profile is posted. We are aiming to start next Wednesday or Thursday (March 8 and 9), so please get your profiles in as soon as possible. I look forward to writing with you!
Last edited: