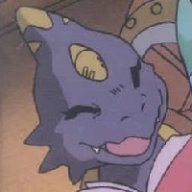 Joined

Jun 12, 2021
Messages

395
Awards

3
If it happens it'll probably just be a port of KHUX with all the online parts removed. But I think that if they put real work into revamping the game it could be halfway decent, at least to the point where it would be worth playing over watching a cutscene video on YouTube:
Include all the existing story including the parts of KHX that didn't make it into KHUX and sidequests.
Have the main story be chapter based instead of having a thousand missions. It's fine to put challenges and stuff in sidequests, but the main story should be beatable by casual players.
Have KHX's story go first then have KHUX as a New Game +, maybe unlocking Dark Road after finishing that.
Have all the existing avatar parts that can legally be used and maybe a few new ones to fill in the gaps.
Have gendered avatar parts be a filter only if one must exist at all. If I want to make a character that wears the clothing of Roxas and the hair of Rapunzel I should be able to.
Replace the cards and medals with the command deck.
Have an option to turn pets on and off.
Call the new version Another X or May Your Heart Be Your Guiding X or something equally ridiculous.
Before anyone says it I know that ideally the X saga should be remade with action gameplay and Unreal Engine graphics. But given that SE wasn't willing to make them that way in the first place I want to keep my wishful thinking to a lower level.