Party System
MAKING A PARTY
Step 1: Go to the HOME screen, click anywhere in the empty space to bring up the party menu.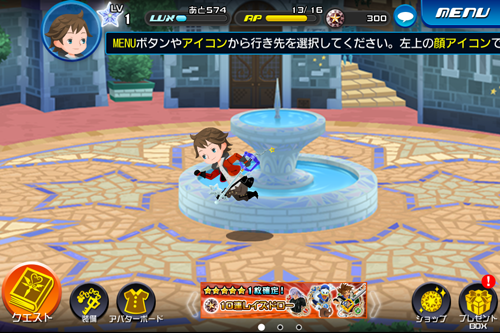 Step 2: When you start this process for the first time, Chirithy will encourage you to make a party with your friends. To do this, simply press on the big red button to the right. The message on the banner says [Join a party and get jewels!]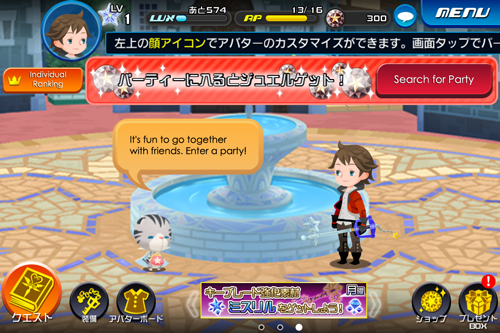 Step 3: Three options will be presented to you. Of course since we are making a party right now, we will select the top option. The message at the bottom says [When you first join a party, 100 jewels will be sent to your present box.]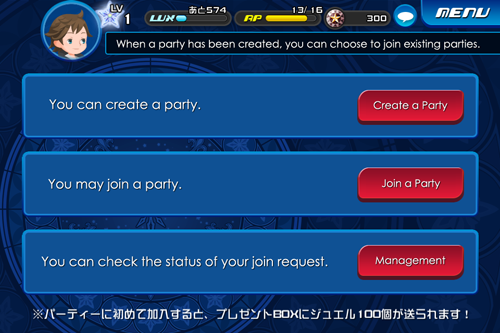 Step 4: Here, you can customize your party information. Adjust as you need.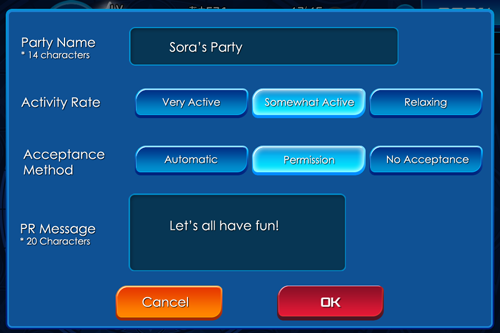 Step 5: Your party is all set up now!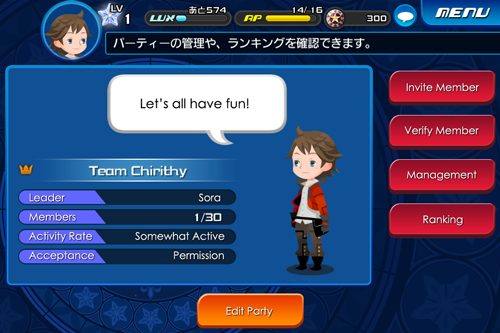 Inviting a Member
Step 1: Let's go invite a member by clicking on the top red button.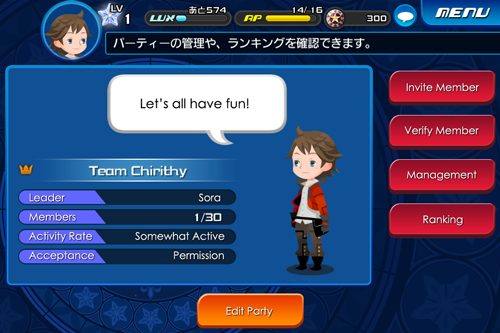 Step 2: You'll have several options to choose from here. If you are searching for a specific player, you can enter their ID number by pressing the orange button. If you are just searching for any player, you can use the filters and cycle through the randomized list of players depicted below. Click the blue buttons filters and then click [Search].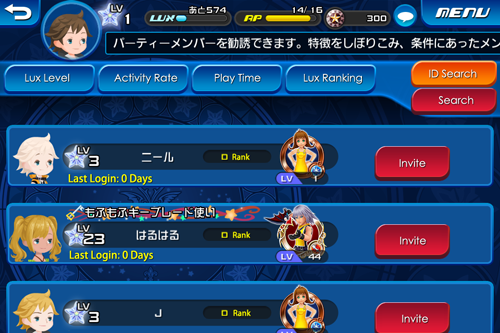 Step 3: Enter in their ID. ID numbers can be found at the top right of the player profile. This is not the player's username.
Step 4: The player's profile will be shown. Click the red button at the bottom to send them a party invitation. It is important to remember that you cannot invite players from a different union.
Step 5: A window will pop up to confirm the invitation. You can send them a short message of no more than 20 characters.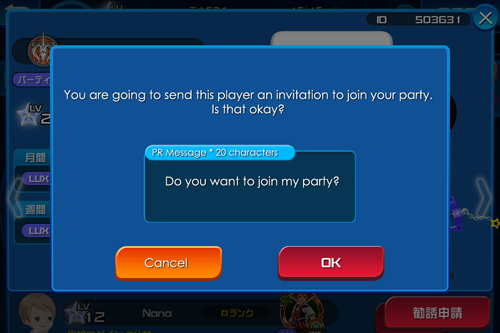 Step 5: You will receive a confirmation message.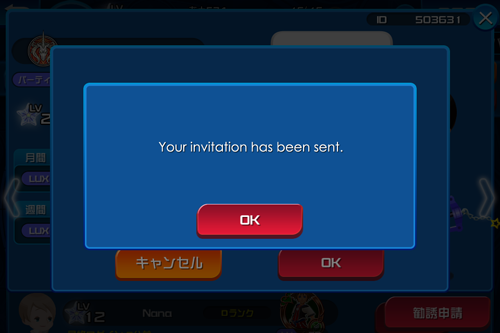 Step 6: Once the player has accepted your invitation, a message will appear when you return to the Home screen. You can send the new party member a welcome message.