Weekly Union Rankings (NA)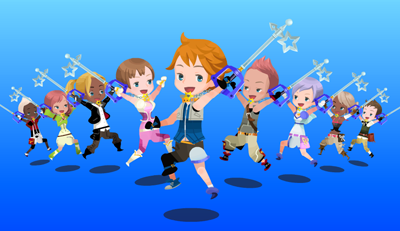 In Kingdom Hearts Unchained X, Players compete to accumulate as much Lux as possible for their Union. After each week, the Lux is tallied and Players receive rewards based on how well their Union ranks among their rivals.
Here are the rankings of the Unions since Kingdom Hearts Unchained X's North American launch on April 7, 2016 to present day.
SCOREBOARD
(Updated 06/27/2016, Recorded Weeks: 12)
| | | | | | |
| --- | --- | --- | --- | --- | --- |
| | Unicornis | Ursus | Leopardos | Vulpes | Anguis |
| 1st | 0 | 0 | 0 | 12 | 0 |
| 2nd | 12 | 0 | 0 | 0 | 0 |
| 3rd | 0 | 0 | 3 | 0 | 9 |
| 4th | 0 | 0 | 9 | 0 | 3 |
| 5th | 0 | 12 | 0 | 0 | 0 |
RANKINGS
(Updated 06/27/2016)
| | | | | | | | |
| --- | --- | --- | --- | --- | --- | --- | --- |
| Year | Month | Week | 1st | 2nd | 3rd | 4th | 5th |
| 2016 | 06 | 06/20 ~ 06/26 | Vulpes | Unicornis | Anguis | Leopardos | Ursus |
| | | 06/13 ~ 06/19 | Vulpes | Unicornis | Anguis | Leopardos | Ursus |
| | | 06/06 ~ 06/12 | Vulpes | Unicornis | Anguis | Leopardos | Ursus |
| | | 05/30 ~ 06/05 | Vulpes | Unicornis | Anguis | Leopardos | Ursus |
| | 05 | 05/23 ~ 05/29 | Vulpes | Unicornis | Leopardos | Anguis | Ursus |
| | | 05/16 ~ 05/22 | Vulpes | Unicornis | Leopardos | Anguis | Ursus |
| | | 05/09 ~ 05/15 | Vulpes | Unicornis | Anguis | Leopardos | Ursus |
| | | 05/02 ~ 05/08 | Vulpes | Unicornis | Anguis | Leopardos | Ursus |
| | 04 | 04/25 ~ 05/01 | Vulpes | Unicornis | Anguis | Leopardos | Ursus |
| | | 04/18 ~ 04/24 | Vulpes | Unicornis | Leopardos | Anguis | Ursus |
| | | 04/11 ~ 04/17 | Vulpes | Unicornis | Anguis | Leopardos | Ursus |
| | | 04/07 ~ 04/10 | Vulpes | Unicornis | Anguis | Leopardos | Ursus |