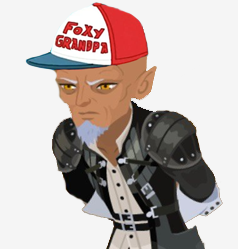 Joined

Oct 28, 2006
Messages

4,790
Awards

24
Location
u pronounced it "three-hundred, fifty-eight slash two days" until i saw a disney commercial with the official pronunciation.

thank you dark souls
The plunging attack is the most reliable move in the game...
On topic though, I think the idea of the name is cool but it didn't work out. So, in that regard, it fits the entire game as a whole xD
I remember when Days was announced and everyone was confused by the name and Nomura was like "The name will make sense once you've played the game" and then I played the game and I was like "Alright, yeah, 358 days went by... but where does the /2 come from?" and then when I found out it was supposed to be "358 Days through the perspective of 2 characters", I get it, but what about Axel?
I mean I guess he was off doing Castle Oblivion things for big chunks and didn't come on any of the missions, but wasn't he an integral POV in this story too? The meaning might also have struck me as more obvious if they let you
play
as Xion. Cause then it'd be like "Oh, I played as 2 characters and there were 358 Days. 358 Days for 2 characters. Gotcha."
Also, the title is spelled "358/2 Days". In any English class where you read from left to right, which is every English class, you would pronounce that "Three fifty-eight over two days". Perhaps it's a Japanese-to-English thing, but "Three Five Eight Days Over Two" I never would have guessed to pronounce it that way, although I guess 358 Days/2 looks even worse, aesthetically.