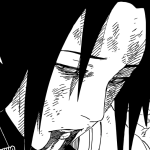 need some more candy cane
Joined

Jan 18, 2010
Messages

5,624
Awards

0
Dissidia: Primus
"The fantasy knows no end."
Creation
Nothingness. An empty void of no sound, no movement, this place is still as can be. Glimmer. A just, righteous light appears, attempting to illuminate the endless void. Shadow. A terrifyingly mighty darkness appears, attempting to engulf the whole void in darkness. Thus, the clash began. The never-ending struggle between light and darkness, evil and good. A beautiful woman appeared on the side of white. A demonic man appears on the side of black. The acute line, that divided this newly created universe, seemed so fragile. As if with one tip of the scale, with one sudden movement it could break easily. With a raise of his arms, Chaos summons his warriors. Warriors of discord. Cosmos raises her arms and summons her warriors. Warriors of Harmony. At the line they met, questions in their minds, but no time to ask. Doubts in their hearts, but no time to listen to them. Looking each other in the eye, the line breaks. Thus the battle of Dissidia Primus began.

The Fight


Of the countless battles in this endless cycle, this is the first.

The endless battle begins between Cosmos, goddess of harmony, and Chaos, the god of discord. Both are symbols. Both form an equilibrium. Above all, both are the universe.

Two gods, created seemingly from nothingness, into a universe of their creation where their endless battle was to begin. Warriors of Harmony and Discord gathered to fight in the never-ending struggle between good and evil.

This is where the real war begins!

Harmony: Your mission is to infilitrate the World Of Darkness, where Chaos and his army await. Their numbers may be vast, but so are yours. Infiltrate the castle where Chaos resides, and take him out. The castle is not what it seems, it is a house with a puzzle, you will have to make your way through countless traps, tricks, illusions, and mirages of home. Do not be fooled, stay alert. Win at all costs!

​
Discord: Your mission is to defend Chaos castle at all costs. You have home field advantage, so there are special perks that you are granted. You can confront the warriors before they arrive at the castle, and
after they arrive
. You know certain sectors of the terrain well, so use this to your advantage.
Suceed at all costs!

The World

This world is formed from memories of the warriors that fight in it. A blank state at first, but is transformed into a vast and nostalgic kingdom.

Here is how it works, the memories of the soldiers are what makes this world. There are 3 different parts of Dissidia.

WoD(World of Darkness): This is Chaos kingdom, a blank slate of mighty darkness that, just like WoL, is shaped from the memories of those who step foot in it. The only preset location in this entire sector is Chaos throne, a vast land full of lava and decorations made by Chaos himself. Chaos has absolute control of this place. Though it is influenced by memories, you will still see streams of darkness that can be used to your advantage. Don't overlook these, they might be very useful to you.



WoL(World of Light)

: This is Cosmos' kingdom, a blank slate of just light that, just like WoD, is shapre from the memories of those who step foot on it. Just like Chaos, preset throne, Cosmos' has one too. A warm oasis with a giant pillar in the middle where Cosmos' throne is located. Though it is influenced by memories, you will still see strands of light litter across stages, and places. These can be used to your advantage so remember they are there.

The Great Divide(Where it all began): This is the empty void divided by a line, one half light, one half darkness. This is where you first appeared, and where Cosmos' and Chaos can communicate if need. This is where the final struggle takes place.


Because you guys don't know where the castle is yet, you will have to search for clues on your own in the respective worlds. Try to incorperate characters from that specific RP to give you clues. Like cameos
I was confused about this so let me explain how the world of memories thing will work. There will be 1 group of three, and 2 groups of two. There are 3 sections of WoD. One called Level 1, Level 2, and Level 3. I will pick the team and put a number by everyones name. That number will be whose world that specific team appears in first. For example:

Say the team goes like this:

Sora-1
Cloud-2
Squall-3

The first world this team appears in will be Sora's worlds, after clearing that area, you will move on to clouds then to squalls. Then when you find the location of the castle you head there, expecting the other teams to get there too. This will all happen while members of Discord appear and try to fluff you up.

Hope that made sense. If not just let me know.


How it works

Ok, here is how it works. Pick ANY original character you have ever created. It could be your favorite, most interesting, whatever. Anyone can join, urban characters to fantasy style characters.


Harmony
or
Discord
on top of temp
​

Name:
Title:
EX Mode: Be detailed, enough to where we can visualize what this looks like
Story:
Background:
Personality:
Weaponry:
Appearance:


Rules

1. No Godmodding or power-playing. The main thing that makes this RP worthwile is seeing equal fights
between two characters from different universes.

2. Literacy: Please, as long as it's legible.

3. Romance is allowed, but nothing to lusty
Keep it PG....13

4. This RP gives you a good amount of freedom, do anything you can to make your side win

5. No limitations for the number of characters you have. The number on each side should be even too.

6. Activity: Please, please, please. Only join if you know you can spare the time to post once per week? That isn't asking much. If you do plan on joining and start up a template, finish it.

7. No one liners. One paragraph minimum, strive for at least two.

8. Chaos and Cosmos are head in command. Kay? So you can occasionally rebel if it fits your character, but don't try to play leader. I know that in Dissidia, Warrior of Light is kind of the leader, but nah we cant have that here


9. You CAN bring in any character from ANY RP you have been in, or a completely new character, but the first choice makes it interesting.

10. Comedy or comic relief is fine. As long as it is funny


11. There is no preset winner. Whoever in the RP fights the best and fights the smartest wins.

12. If I have to, I can remove anyone from this RP with good reason.

The Warriors

Chaos-Nigga Sauce


[TABLE]
Name
|Affiliation
|Roleplayer
|
Title...The
|Age
|Weaponry
Renn Gursky
|

Harmony
|
Shinra X-
|Angelic Justice
|18
|Sword
Kyoryu Akoma
|Discord
|
Von83194
|Prehistoric Juggernaut
|??
|Sword
???
|
Discord
|Eventua
|
Dark Prince
|???
|
Sword
Dynos
|
Discord
|RoaringFlames
|Death Chanter
|15 or 16
|Deathchanter Gloves
Inferno
|
Harmony
|RoaringFlames
|Dark whisperer
|15
|Holy blade Keyblade
Flamma
|
Harmony
|Keyofdestiny1313
|Ravaging Blaze
|??
|Rising Phoenix
Kazuma Myohara
|Harmony
|Darkfyre
|Silent Darkness
|
257
|Katana on katana
Odisphere
|
Harmony
|Jozi
|Sidewinder
|??
|Lance
Sylfae arc Kyvonist
|Discord
|Akans
|Skyshatterer
|??
| Sycthe/Two blades
Sagita Agros
|Harmony
|
trukybldemster2
|Wandering Soul
|23
|Keyblades
Max
|Discord
|Chaosmax
|Dark Angel
|227
|Dark Lances
Curitus Gibbons
|Harmony
|Nigga Sauce
|Boundless Wolf
|??
|Gunblades


[/TABLE][video=youtube;LRLdhFVzqt4]http://www.youtube.com/watch?v=LRLdhFVzqt4[/video]
Official theme of Dissidia Primus(all rights reserved)
​
Last edited: