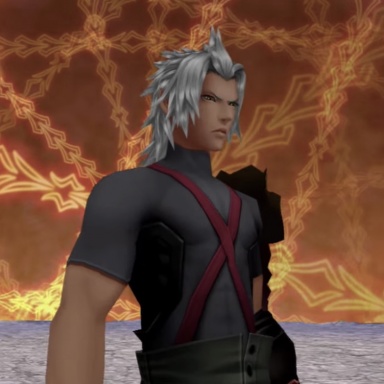 Joined

Aug 25, 2014
Messages

1,527
Awards

33
Location
Welcome!

The KHI Restoration Committee is a group that aims to help forum members in any way that we can. The forums are surely going to pick up in activity with so much KH news and excitement coming soon, and while we are not aiming to take the place of the mods, all of the site's members can help. Forums might not be the easiest thing to navigate for new people, and so we'd like to start this club in order to lend a helping hand, spread positivity, and engage in intelligent discussions throughout the site. Helping these members means you know your way around yourself, and educating yourself on the KH series as a whole.
We are a club that intends to show respect where respect is due, and thus simply being a troll, or a constant annoyance can result in denial from our services, removal from our group, and/or a permanent ignore. Though this may seem harsh, it is imperative that we strive to build up the community, not tear it down.
As a community guild, we will not join in flaming, noob trolling (taking advantage of an inexperienced member), or bullying of any kind. If we don't want anything like that done to us, we will not do it to anyone else.
Even though I am posting this thread, I do not, in any circumstance, claim full ownership of this club. It belongs to the community and is run by VoidGear., Pandymint, and myself.
We will periodically have community events and game nights. The trio of us at the head of the group would love suggestions as to what you all want to do. We'll be in touch later with more details.
This is an ever growing and evolving club. We need your feedback in order to make changes and improve what we do here. There's still a lot of room for this new part of the KHI community to progress, but we need your help to do it! Feel free to drop a suggestion here on the thread or in a PM to myself, VoidGear., or Pandymint.
Anyone is free to join, and please, partake in all the fun discussions you would like to have right in this thread, as long as it is kept positive. No worries about the topic of conversation otherwise. Myself, VoidGear., and Pandymint will run the club simultaneously, and every decision we make will be put to a vote by the three of us in order to insure that no one person rules this thread. We are looking forward to you all joining us and helping us build a community these forums can be even more proud of. Feel free to ask a question to any of the three of us.
Members:

Grizzly
Pandymint
Bufferino
Divine Past
BlackOsprey
DarkGrey Heroine
gronodonthegreat
Howler
catcake
VoidGear
xioajen7
AuroraX
Kounelli
Noir
Muke​
Last edited: