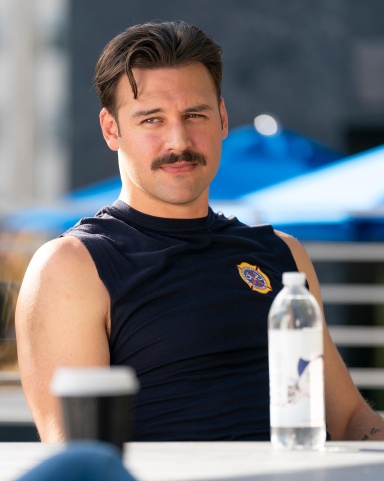 written in the stars
Staff member
Joined

Jul 13, 2008
Messages

35,551
Awards

96
Age

32
Location
Website
The cover art for Kingdom Hearts III: The Novel, Vol. 1: Re:Start!! by Tomoco Kanemaki and published by Yen Press has been revealed!
Written by series novelist and Kingdom Hearts 358/2 Days scenario writer Tomoco Kanemaki and illustrated by manga artist Shiro Amano, the Kingdom Hearts 3 novel series is currently ongoing in Japan and expands on the lore that was presented in the 2019 game. With details on Sora's thoughts and feelings as he travels between worlds in order to gain the Power of Waking, Riku and Mickey's own journey through the Realm of Darkness to find Aqua, and added story elements that further connect to the overall lore being developed in Kingdom Hearts Unionχ [Cross], this novel is sure to be a great read for any Kingdom Hearts fan.
KINGDOM HEARTS III: The Novel, Vol. 1: Re:Start!!
Page Count: 192
Price: $14 USD
Release Date: February 25, 2020

After losing his strength in the Mark of Mastery exam, Sora sets out on another quest with Donald and Goofy to find the Power of Waking before the final clash with Master Xehanort. Meanwhile, Riku journeys into the realm of darkness to find Aqua, beginning the search for the rest of the seven guardians of light, and Kairi and Lea continue their training. The final chapter of the Dark Seeker Saga is about to begin!

AAA Anime | Amazon | Barnes & Noble | Books-A-Million | Indigo | Indiebound | RightStuf
Remember to purchase a copy of the latest release in the Kingdom Hearts novel series, Kingdom Hearts X: Your Keyblade, Your Story! Also, don't forget to pick up a copy of Kingdom Hearts: The Novel, Chain of Memories: The Novel, Kingdom Hearts II: The Novel Volume 1 & Volume 2, Kingdom Hearts 358/2 Days, Kingdom Hearts Birth By Sleep, Kingdom Hearts 3D [Dream Drop Distance], and the Kingdom Hearts manga series by Shiro Amano!
Follow Kingdom Hearts Insider on Facebook and Twitter for the latest updates on Kingdom Hearts Union χ [Cross], Kingdom Hearts 3 and all things Kingdom Hearts!
Last edited: