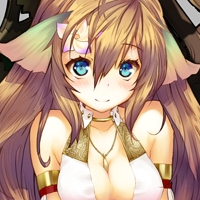 It's the only NEET thing to do.
Joined

Dec 23, 2007
Messages

9,638
Awards

3
Heya eeeveryone~!
Okay so I'm in the process of uploading, but we have a HEAP of new scans with spoilerish images! Because the images are so big, I suggest clicking the links below~
Edit: Ohey some more images from the Dream World Navigation book, too!
"The world was closed to sleep" air and ground aiming to challenge the master key blade.
Symphony of sorcery from up to Traverse Town, the game capture in conjunction with a detailed map from the World 6 World appeared!
All the information published description of the mechanism and location of each world, and capture the boss of a treasure box!

In this long adventure, our "Spirit" is companion to help with land and air.
Using the AR card special with this book, is usually rare to get friend can suddenly early in the game also rare spirit "cannon helmet!"
Help us in the shelling from two powerful, important to put in hand Grow the world!

Nightmare or hinder the way of a list of two items, of command, such as how to get published in one fell swoop, huge amounts of data about the game! 
Also with respect to the development of spirit became the companion encouraging me,
I help and how to bleed, such as point of petting, the data in full!
Gorilla boss is called "Hakozaru" ("zaru" being monkey, idk about "hako"). Has an attack aptly named "Long Punch".
A few new Spirits shown, too.
- Nice/Good Flower (iifrowaa)
- Elecunicorn (Erekiyunikõn)
- Frog Prince (Kaeru Ouji)
And another frog, but it's covered by the V-Jump logo.
Edit edit: @_@ geez, Square Enix... Site update now, too! The new video is a (approximately) 2 minute recap of the Premiere Event (also quickly seen in the latest TV CM). We'll have it up as soon as we can~
Edit edit e - oh you get the idea:
[video=youtube;Nr-6sw8KDGM]http://www.youtube.com/watch?v=Nr-6sw8KDGM[/video]
one more:
https://twitter.com/#!/_KINGDOMHEARTS
They're starting their countdown! 7 days to go~!
Last edited by a moderator: