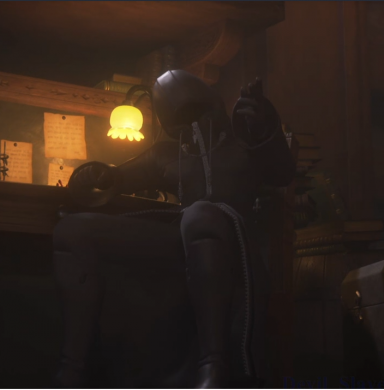 Joined

Dec 14, 2018
Messages

351
Awards

2
If I were to guess on what was going on at this point I'd say the dark chirithy the player encounters is behind everything. It's unclear what exactly happened to Ava but I think it must either be that she was killed or (more likely) she was consumed by the [darkness] which would explain the knowledge that [darkness] possesses - either way, according to what Luxu said about "carrying out her goal" it may be that the master of masters intended for her fate to end up the way it did and that giving the book to brain was really the only thing MoM didn't predict, or maybe he did.

Perhaps Luxu was instructed to tell Ava a lie (or the truth) sending her into a rage that opened her heart to darkness?

Whether she was killed or taken over by darkness though, her likeness was clearly controlled in order to recruit Ventus. It would raise red flags if this new Ava appeared before the dandelion leaders so [darkness] takes control of Ventus and kills Striletzia to take her book and seemingly removes some of Ventus' memories from the time that he kills Striletzia. Later I would assume darkness uses Ventus as a vessel to travel to the future and becomes Vanitas in the process. Maybe darkness is also responsible for the amnesia Ven has in BBS, but the mysterious girl also has Amnesia so it could be for other reasons - or completely unrelated.

The only hole in this theory is explaining how [darkness] would be able to jump between manipulating Ventus/using him as a vessel and helping Maleficent. It would seem that Ventus is not hosting [darkness] as a vessel from the point he becomes a dandelion leader until now - and being the Xehanort had to rip Vanitas out of Ventus it wouldn't seem that darkness can simply possess someone and leave at will. There could be multiple darknesses but that seems somewhat underwhelming in a way.

Nomura, I'm not getting any younger.