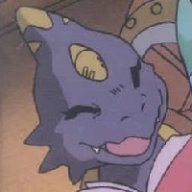 Joined

Jun 12, 2021
Messages

395
Awards

3
I've been playing Theatrhythm: Final Bar Line and loving it. Alongside enjoying the gameplay, I'm also having fun comparing and contrasting it with Melody of Memory. It's making me wonder how different it would have been if they had "just" decided to make a Kingdom Hearts Theatrhythm game instead of the more ambitious in a few ways Melody of Memory.

As impressive (and sometimes confusing) it was to see nearly every asset in the series re-created in Unity for a single game I think that seeing the Disney worlds in Theatrhythm's art style would have been really cute.

And with the more flexible party composition and the simpler to animate characters the Disney party members probably would have been permanent options instead of guest stars. And maybe even a playable Kairi that isn't a special limited event!

Does anyone more familiar with the Theatrhythm series have any other ideas of how different Theatrhythm: Kingdom Hearts would have been from the Melody of Memory we got?