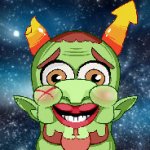 Joined

Oct 8, 2008
Messages

5,233
Awards

6
Age

28
Website
I Read
THIS THEORY
and it gave me an idea. So Props. to "Gexus" from me.
Sense Days came out I have been disappointed about the KH Universe. A Big Reason is... Xion. NOW YOU XION LOVERS STAY RIGHT THERE! This Theory Gives Importance to Xion and makes her able to appear in the next Games.
Now lets look at 5 Certain Characters, Sora, Ventus, Roxas, Xion, and Vanitas.
Vanitas is connected to Ventus some way. Most people think this because of their names are similar and really, there has to be a reason for that. I don't believe this a coincidence. A Lot of People believe that Van is a Replica to Ven so lets go off this this as if it were true.
So now this is how all 5 characters are connected:
Vanitas > Ventus > Sora < Roxas < Xion
So you see the similarities to all of the people on the opposite ends of this.
Well Sora is the Center.
Roxas is Linked to Sora cause he is Sora's Nobody.
Nomura said that the relationship of Sora and Ven is like Sora's and Roxas'.
So Ventus and Roxas are linked to Sora is a Similar way. Probably not the same though cause Nobodies don't exist in BBS.
Now Xion is connected to Roxas because she is his Replica.
And if Van is Ven's Replica it fits right into place.
This makes a Symetrical Chain. Now Vanitas identity is hidden. The name Vanitas could even be a fake and I think it is. I think Vanitas, when he removes his mask will actually be a girl and look like Xion! This is really Far Fetched and I know you're all going to yell at me but it works. Vanitas and Xion have a lot of similarities.
A New Enemy or Ally​
Now lets add Riku to the Mix. Riku and Van are rumored to be connected because of their stance and the Dark Suit's they have, though these suits are different.
Now if Riku is added to this chart it would be like this:
Riku > Vanitas > Ventus > Sora < Roxas < Xion
That doesn't seem right though. What if it is like this?
Riku > Vanitas > Ventus > Sora < Roxas < Xion < ?
I think that a new character will be introduced that has the same connection Riku and Van have but to from the New Character to Xion.
_________________________
I put a line cause I am Pretty sure this is all wrong that I am saying here.
I think one Day I heard that in one Thread on here I read Xion also got some of Riku's memories. I don't remember this happening in Days but I'm not sure. But if it is true it might be a hint toward this Newbie or a hint that there is no Newbie but that it is like this:
Riku > Vanitas > Ventus > Sora < Roxas < Xion < Riku
Sora in the Middle and Riku at both ends. Fitting for the Two Main Characters isn't it? Tell me if this Part is wrong though cause I think it is.