Yay! Now I'm officially a dork! Ah ha ha. Once I saw how to make, I knew I had to do it. So here we are.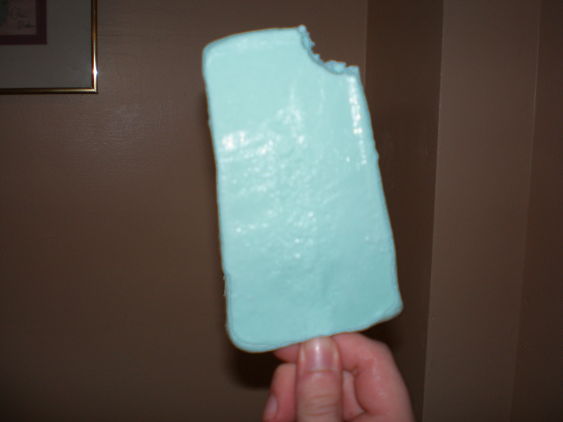 Another pic
And another
Sorry if the pics are too large.
Anyways, I followed the ingridients on the page, except I divided it all in half. I didn't want a whole bunch if it turned out tasting horrible - which it didn't!
It looks sloppy because I didn't have a mold or anything - I just made one out of tin foil =P I also didn't have an ice-cream maker. I just used my freezer. The ice cream was on the softer side, so it slid down the popcicle stick after a few minutes out of the freezer lol. It would be better in a bowl. And I wasn't sure what 'whipping cream' was so I used cool whip.
But otherwise, it tasted wonderful! I was surprised=D Sweet yet salty - but not too salty. I'd buy it if it were in stores.