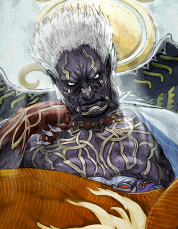 Joined

Jan 11, 2005
Messages

9,009
Awards

11
Website
More info as I come across it but:
Kingdom Hearts 3D is a mysterious title.
There will be a secret movie.
The Xehanort Saga will end with Kingdom Hearts III.
Think of Kingdom Hearts 3D as -- "The Initiative" before KHIII.
There will be "answers" about KHIII in KH3D.
KH3D is 40-50% done. (lolvague)
Apparently main character Sora "has not changed" - This might be just appearance-wise, but again this is vague.
The game will focus on the "hidden data" inside of Sora.
There are characters that will appear in Traverse Town, but their names have been censored (i have no idea). There are two censored names.
Sora will stay the main character and Nomura has plans for the series even after III
HD remasters of past titles are in consideration.
Here's a bit of the interview with Nomura:
Scans:
Source:
http://sqex.wordpress.com/2011/07/16/famitsu-weekly-scans-kh-survey-and-kh3d/
Full interview:
Source:
Kingdom Hearts Interview with Tetsuya Nomura « SQEX
KH3D play impressions:
Source:
http://sqex.wordpress.com/2011/07/14/kh3d-play-impression/
Last edited by a moderator: