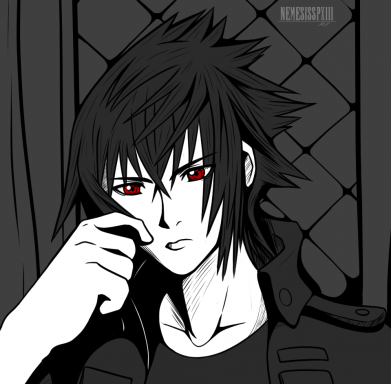 Joined

Jul 14, 2018
Messages

137
Awards

3
After reading all the leaks, I've watched the cutscenes on YouTube and must say I'm impressed. Kairi wasn't really that bad..

no she was badass and I really liked how aggressive she was against Xehanort. I'm satisfied with the ending. And maybe we can play some segments of her training with Aqua. But I don't like the fact that DDD2 may be a Riku only game. I'd really like if it was still the Kairi and Riku game and maybe Kairi and Aqua join Riku in Quadratum.. I really liked how they implemented Yozora's theme in the end.
I would like it if the next game had Riku and Kairi as the protagonists as well. At the same time, if the game is just Riku, I'm not opposed to that, since Riku's never actually carried a game solo before. Sure, he was pretty much the true protagonist of Dream Drop Distance, but he still shared most of it with Sora. It'd be interesting to see how he could fare as the sole protagonist of a game. For the most part, I think only Sora and Roxas have really had stories where they were the sole protagonist
358/2 Days Mission Mode is not canon, Roxas is the only playable character in Story Mode and its still his game with Axel and Xion playing off of his struggles and journey.
Of course, there's nothing wrong with sharing the spotlight and it can work well. It just seems that Riku only ever tends to share a game with someone else than have his own.
I still think Kairi will get her own full game on the horizon, but of course we'll have to see.
Kairi: "I want to go with you. But I can't. I need to finish training."

GURL. YOU

NEVER

HEARD

OF

LEARNING

ON

THE

JOB!?

Nomura, you could have kept Kairi's character development going... but we're going to put her on the bench again.
Yes, because apparently of the multiple projects that are confirmed to be in the works, none of those could possibly be Kairi centric or have her be in it. You're acting like Kairi is most definitely gonna be benched when we know 1) nothing about what's coming next 2) that this game ends with the hint of Kairi begin trained by Aqua.
Again, considering multiple projects are in the works, not just the Sora and Riku in Quadratum game, then it's really too damn early to pretend we know for sure that Kairi is going to be "benched." Also, the game doesn't throw out her development, what are you talking about? She's still probably gonna keep it going. You're just being overly pessimistic.