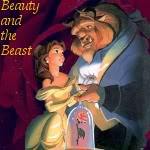 You will open the door to light!
Joined

Jul 17, 2006
Messages

2,131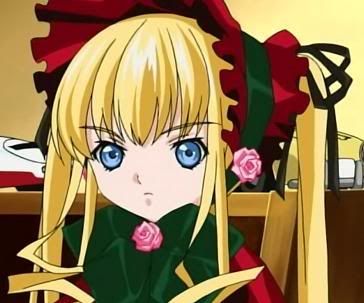 -Story-

The Alice Game. It is a game the Rozen Maidens (a collection of dolls) play for the right to meet their creator who they call "Father," none have ever seen his face before, or at least from what they can remember. I've asked others about these strange dolls, but most people believe the Rozen Maidens to be myths.

I'm sorry, it's a possibility that you are unaware of the dolls of which I speak. They are living dolls that can think, feel and speak almost like they were humans. Believe me I've seen them before; I have the fifth Rozen Maiden, Shinku. Other dolls have come to live with me, Suiseiseki, Souseiseki (they are twin sisters) and Hina Ichigo.

Suigintou is the First of the Rozen Maidens, she is also incomplete; I almost feel sorrow for her. The other three dolls, the Third, Fourth and Sixth respectively, are Shinku's fallen sisters. They need to be restored but I don't know how to do it. I will find a way to return Hinaichigo and Souseiseki's Rosa Mysticas.

Now the question is if you come across one of the Rozen Maidens, will you wind? Or not wind?

-Our Goal-

What we're doing is completing the story from where the series left off. The Alice game was never completed so we are going to complete it.

-Rules-

-All KHInsider Rules apply!

KHInsider Forums Rules


-No Power Playing!
-Keep it PG-13! We can have special moments in the RP, even romance, but don't be graphic.
If the post is something you wouldn't want your mother to read then don't post it!
-I reserve my right to kick you out of this Role Play at anytime IF I deem it necessary!
-Have Fun!


Template

Name:
Number in the collection: (only if it's one of the dolls)
Appearance: (a picture is acceptable especially if it's a character from the anime)
Personality:
Biography: (If it's a medium it should include how they found their doll)


Characters

Mediums
Jun Sakurada – Spyells

Dolls
Shinku - Skitty Cat
Suiseiseki - animefreak!

Other Characters
________________________________________________________________________________

My Template:

Name: Jun Sakurada
Appearance: Jun Sakurada
Personaltiy: Jun use to be very cold and rude to others. He actually has a kind heart but chooses not to let his emotions show. Over time however, Jun became more kind after being around Shinku and the other dolls. He now shows more of his emotions and he cares for Shinku and the dolls deeply.
Biography: Jun is a hikikomori (someone who has suffered a traumatizing event and isolates himself from society) and we first meet him in his room being unkind to his sister, Nori. Jun's hobby use to be buying mostly fake and magical items from the internet and returning them before he had to pay. One day he receives a contract from Holie, Shinku's spirit, to wind or not wind her up. Assuming this to be some kind of a joke, Jun circles yes he will wind and places the letter in his top drawer.

A short time later, Jun trips over a box with a rose on the top to discover a doll inside. Inside the box was Shinku, the fifth Rozen Maiden doll. Jun inspects her and then winds her up. After Shinku has awoken, she slaps Jun for mishandling her and inspecting her without her permission. But before Jun can really analyze the situation, a toy clown (sent by Sugintou) arrives to kill him. Shinku makes Jun swear to be her servant and then she protects him from the doll. Now Jun is her medium, the person in which she draws her energy from.

Jun also seems to posses some of the same powers as Rozen. He can bring back the dolls soul and it is said by Shinku that when Jun sews it is like watching magic happen. Jun is also able to master being the medium of three dolls at once. This is unusual because most people can barely handle one doll. Jun has gotten better from his illness of being a hikikomori and is now working on his studies going to the library frequently to catch up. He hopes to go back to school soon.
​