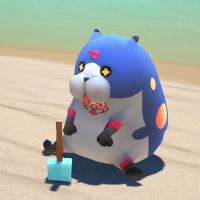 trapped in revamp hell
Staff member
Joined

Nov 1, 2009
Messages

17,758
Awards

36
Kingdom Hearts Union X Japan has updated with 5 new main quests (No.956~960) as well as 5 Proud Mode quests (No.951~955).
Watch subtitled videos with English translations by goldpanner! 
(Maleficent steps out of the pod.)

Maleficent: Is this… The real world……?

(Darkness appears behind her.)

Darkness: Yes. Congratulations on your successful escape.

Maleficent: And where are we in time? Am I back where I left off?

Darkness: No, this is still the past. You've merely traveled to the real world version of the data world you just left.

Maleficent: How convoluted…

So, how do I return to my proper place in time?

(Darkness reappears by the pod Maleficent seemingly just left.)

Darkness: Get in this pod.

Maleficent: Excuse me?? What was the point of coming here, then? Couldn't you have just taken me straight back to my own time?

Darkness: Our previous journey was simply to move us from data to the real world. We weren't trying to travel through time at all.

Maleficent: Well, why not do both at once?

Darkness: The ark is not quite that versatile.

(They move over by the center pod.)

Darkness: As I said before, it was originally built to traverse the Ocean Between and reach other worlds.

Maleficent: Hmph! I suppose.

In any case, this time I will be returning to my original world, correct?

Darkness: Yes.

Maleficent: And what about you? Aren't you coming along?

You have no flesh. Surely you'd be able to make the trip?

Darkness: You have no need for more darkness.

And besides, my work here is not done.
(Brain and Ephemer wait anxiously in the meeting room. Skuld returns and walks over to Ephemer.)

Ephemer: How is he?

(Skuld shakes her head.)

Skuld: I brought him to his room...

It might have been the size of the shock, but he just collapsed and fell asleep on his bed.

Ephemer: I see…

Skuld: He was holding his head the whole time. It seems like his true memories have come flooding in…

(She looks up to see Brain smiling at them. The two look over.)

Skuld: This means Ven must be a victim too, right?

If you've figured anything out, please tell us.

Brain: I can't say I know the exact details, but, based on what Ven said, he was there when Strelitzia was killed.

The question is, who intended for that to happen...

Ephemer: ……Darkness?

Skuld: Huh?

Brain: It seems the darkness has been acting closer and faster than we had imagined.
(Flashback! Luxu enters the control room and finds the Master of Masters reading a book. He sighs repeatedly, trying to get his attention.)

Luxu: sigh……

Sigh……

SIGH……

(The Master loses patience and whips around.)

Master: Um, excuse me? What's gotten into you?

Luxu: You say that darkness can't be erased, so the world has to end temporarily.

We even need a way to escape this place…

Does this mean, there's no way we can ever defeat the darkness?

Master: What, you have a problem with that?

Luxu: Of course I do. We Keyblade wielders exist to fight the darkness. But you're saying that in the end, we have no way to win, and all we can do is run.

Master: "Run" is a harsh word.

Luxu: But that's what this is, isn't it? We can go to a new world, but we'll just have to run again someday.

(MoM approaches him.)

Master: Wow, Luxu. I can't believe I took you under my wing, taught you so much, only for you to understand nothing.

Luxu: What do you mean?

Master: You're overthinking this.

You've gone off and over-complicated things to reach your own conclusion, only to rile yourself up over this theory as if it's the answer.

Or perhaps it's because you've convinced yourself that anything you don't understand must have no answer.

But you'll understand soon enough.

Luxu: Are you telling me to wait and see?

Master: Hey, if you keep moving forward, you're bound to end up somewhere.

(Luxu lets out another sigh.)

Luxu: Sigh……

Master:

OK, seriously! What is it?

Luxu: I just can't stand waiting around for results when I have no idea how long they're going take, okaaay?

Master: You'd rather live your life knowing exactly how it ends?

Luxu: Well no, but...

Master: There is a way to defeat the darkness.

Luxu: What?!

Master: But it won't be easy. It would need a lot of time, and a whole lot of set up.

It would take more than several lifetimes.

That's why we are going to leave this world.

We will end the world.

We will discard time, and cast away the borders of the world.

(The screen goes dark. When we return, all the monitors have been shut off.)

Master (cont.): All in order to defeat the darkness.
(Ven rests in another room. He thinks back to what happened with Strelitzia.)

(Another flashback! When Strelitzia and Chirithy entered the empty house in search of Player.)

Strelitzia: You said you saw them go this way, but there's nothing further up but this empty house.

Chirithy: Yeah… Maybe I saw wrong...

(Strelitzia steps forward and calls out.)

Strelitzia: Hellooo! Is anyone theeeere?

Is anyone theeeere?

Chirithy: Looks like a no.

(She lets out a sigh and turns back.)

Strelitzia: Yeah. I'll head back to the fountain plaza.

Chirithy: Okay, and I'll keep looking.

(Chirithy turns towards the exit, but then turns back around and looks at Strelitzia. Ven approaches them from the shadows.)

Chirithy: Ah.

Strelitzia: Huh?

(Ven becomes engulfed by darkness, which lunges out and strikes down Strelitzia and Chirithy before they can react. A voice calls out from the darkness.)

???: Pick it up.

(Ven nods but is otherwise unresponsive, and picks up Strelitzia's rulebook.)

Chirithy: Why…

(The figure hidden in the darkness gives Ven more instructions.)

???: Let's go.

(He nods again. The darkness separates from Ven and the two make their way out the door. Strelitzia struggles to move.)

Strelitzia: ...Lauriam...

(Ven and the darkness exit the house. As the darkness becomes illuminated by the light outside, they take the form of Ava.)

(Ven wakes up, crying.)
Last edited by a moderator: