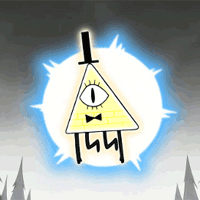 Joined

May 12, 2004
Messages

7,091
Awards

18
Location
Website
12 years ago, I did a silly thing: I joined this forum in an attempt to
somehow
watch Deep Dive.
(true story, youtube didn't exist back then //cri)
I ended up joining a community where I made many, many,
many
amazing friends over the years. This place means a lot to me, and that's probably why I've stuck around so long. But, since I'm no longer a mod and am not much of a Kingdom Hearts fan anymore, it seems like it's time to move on.
Thank you so much for 12 amazing and fun years on this site. Thank you for all of the roleplays, for all of the support on my dumb projects, and for all of the fun times we've had.
If you guys want to keep in contact with me outside of the forums, let me know! I'd love to keep in touch with everyone ;w;
Also, apparently, if you want to summon me for any reason, just say Bill Cipher and I will break through a wall while screaming "WHERE IS MY SON?!" (also you can mention him being in kh3. i will run in screaming and throw all of the theories in everyone's faces lol. WEIRDMAGEDDON WOULD BE PERFECT IN THE KINGDOM HEARTS UNIVERSE. IMAGINE TEAMING UP WITH DIPPER AND MABEL! IMAGINE A NIGHTMARE BILL BOSS FIGHT!!)
Take care, everyone! <3 ;v;