Joined

Jan 9, 2010
Messages

2,323
Awards

1
Location
Because the old owner hasn't been on in months. . .

Welcome to the new
Organization Moogle Fanclub V.2
​

So join this fanclub, and bow down before the Incredible Organization Moogle!
Reasons:
He exists to scam Roxas out of every last munny he holds on to. And he succeeds.

This is the Moogle that brings Moogle fandom to its limits: A Moogle in a Black Coat!

He is able to infiltrate into the Organization and barter wares, and the Organization are highly reliant on him and all the shipments he receive to ensure up to date supplies are being provided in their constant battle against the heartless swarms. He is their unsung saviour who gives them the weapons they need to defeat the endless heartless waves!

He's adorable. <3

Concerning donations:
Of course, we are always willing to accept donations ¥¥¥ just make it payable to The Organization Moogle™. They will fund our crusade to obtain more fanarts (just so we don't have to rip off things anymore) and cool things like signatures! The rest will be donated to the The Organization Moogle Charity for the Organization Moogle Association™.
​
Kupo~
Organization Moogle Fanclub Pledge by Diastyl:

"We made this fanclub
In honor of the cutest creature
with a funny antenae and bat wings
and other adorable features
Hereby, if you have joined this fc
you will have become
an honory Moogle lover and member
and other titles won
So a simple VM gives you a chance
to become part of this fanclub
and a pledge of alliegience
of Organization Moogle love"

Signatures and Moogle Art:
Shinkirō©
Shinkirō©
Found by Sharikka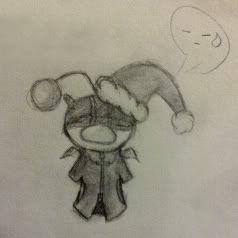 Shinkirō©
Fanfiction:
The Dream of a Synthesizer
Allister Rose©​
Moogles:
Total Moogles: 51 and counting!
Note: Due to new management, we are now taking requests for moogle titles again!
And also colors! (Please, if it's not a default color, give a bb code,
list here
.)
Mushroom Moogle: Roa
Founding Moogle: Grimmedslug
First Moogle: Axel of Ice
Left Wing Moogle: Tenyasyugan
Right Wing Moogle: thylings
Corny Moogle: Watson
Ice Cream Moogle: brave little toaster
Pyro Moogle: Ember
Moogle: Organization_42
Poetry Moogle: Diastyl
Senior Moogle: Smile
Google Moogle: Shinkirō
Shy Moogle: Allister Rose
Forgotten Moogle: Seraph
Caramel Chocolate Moogle: Azrael
Bastard Moogle: ∞
Ramuh Moogle: madammina
Moogle: RoseateDawn
Moogle: Ta-chan
Moogle: CuteChic4eva
Moogle: destinykh
Cold Moogle: ReverseUnversed
Silent Moogle: gamerobber7
Moogle: Candylanger
Brilliant Moogle: Shinra X-2
Emo Moogle: luna1017
Moogle: White Mushroom
Bored Moogle: Kiwi +
Pervy Moogle: Seeshinamaru13
Moogle: Sapphire Skies
Fruity Moogle: Glos-Peach
Moogle: Marluxia777
Psycho Teddy Moogle: Axel'sPetPhoenix
Cupcake Moogle: Zexion'scupcake
Lethargic Moogle: Araliya
Moogle: Guilded.Raven
Lux Moogle: aswaxsora
Atrocious Moogle: Sharikka
Moogle: khlover7
Moogle: Paupu911
Billy Mays Moogle: Asir
Moogle: Reflection
Moogle: poke
Moogle: DecentPrincess
Moogle: CLOUD!!
Moogle: Divide&Conquer
Moogle: Shuryou
Yahoogle Moogle: Satoshi
Moogle: MangaCrazy101
Moogle: ThePromise
Moogle: Heart Of Nothing
Electric Moogle: Sora^Fan
Vince Offer Moogle: Sahrvergnugen
Moogle: UmbraTsuki


Poetic Moogle: Oe98


Moogle: *Rikku
*
Creator Moogle: MandraMoogle
Drawing Moogle: KeyOfDestiny1313
Scammer Moogle: AxelYoyo

Moogle: 8298906


Scrappy Moogle: The Dead Skin



Last edited: