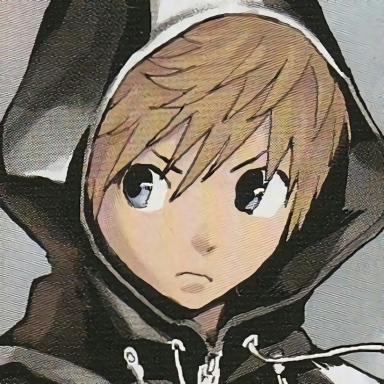 Joined

Dec 20, 2018
Messages

2,161
Awards

11
Age

34
No. But then again I prefer cheesy friendship stories over romance stories, so I'm pretty bias. I'm just not a big romance guy when it comes to fictional video game characters.

What would dating even accomplish in KH? It just means characters will become exclusive to one character which is not good for this series built on eternal friendships. The Destiny trio is a prime example. I liked it when Sora and Kairi had little crushes on each other but now? The way KH3 handled it, it just feels like favoritism on Sora and shows with Riku/Kairi. It was a friendship killer in terms of onscreen interactions.

Kingdom Hearts has shown many platonic love in the series but not so much romantic love. I prefer it this way. Romantic love is exclusive love meaning "I love character A more then character B." which nearly defeats the whole friendship angle of the series.

I personally love that Roxas and Xion are so close but nothing about them feels romantic. I prefer their BFF dynamic over Sora and Kairi's and again they aren't romantically involved. And for the most part the game tries to put them on equal footing, well whenever Roxas isn't dual wielding at least. Them dating would just turn Xion into Kairi and make her a hindrance. So no thank you.

Instead of romance I want to see everyone become best friends with all members of each trio. TAV, RAX, SRK, Namine, Mickey, Donald, and Goofy all come together and instead of being scattered weird groups of friends they form one giant circle of friendships. New dynamics established. Ventus and Namine. Aqua and Xion. Goofy and Kairi. Sora and Terra. Roxas and Donald. The list goes on and on. That's what I want. I wanna see these guys hold hands together like a big bunch of dorks. That's the kind of love I want to see in Kingdom Hearts. It's what I was hoping would happen in KH3. I eat that cheese with nachos.

Edit: I'll add this. I find fanarts of the many Kingdom Hearts ships to be adorable and I gush over them all the time. But it doesn't mean I want them canon. Leave that to the fanarts.
Last edited: