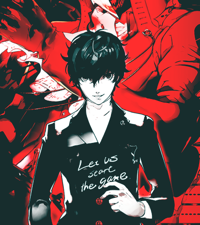 ᴋɪɴɢᴘɪɴ &#743
Joined

Mar 30, 2010
Messages

3,487
Awards

18
Website
Re: [Spoilers] Jump Festa 2012 Coverage!
its not so much the fact that its in as much as it is the question as to why it was put in over other, potentially better things

I mean Nomura said something about "fan-requested" worlds, right? well uh we know four worlds now and I'm pretty sure fans only wanted one of them (Hunchback)
I'm not sure how you know the opinions of all of the Kingdom Hearts fans. Just because you don't hear it much here doesn't mean nobody else talks about it in other parts of the world or on other KH fansites.
Btw, a lot of people have been requesting Tron: Legacy all over the internetz.