Joined

Feb 23, 2009
Messages

67
Age

34
Website
Thrice Revised AQUAxTERRA Club,"Earth and Water are the perfect pair", Under New Management

Welcome, to the new and improved...

Aqua X Terra Club!​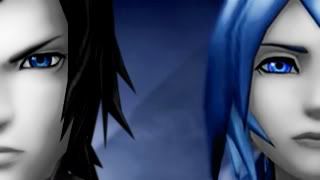 As you all have noticed from the title that AxT is being revised once more, only because me and Chasespicer are switching places, so I can have control over the club OP updates and such.
Co-Founders:
LadyScythe and Chasespicer056
Members:
1. Ventus-air man
2. Smile
3. Rixam
4. Strawberry
5. Byronic Hero
6. Asir
7. Whitemushroom
8. Zeagal
9. Thylings
10. Staleforce21
11. EnigmaticMasta
12. Reverie
13. Nightwolf
14. Shinra
15. Lycrorismoon29
16. TwilightNight
17. Lefolane
18. Rokudamina2
19.BlackFrozenRose
20. LadyofDarkness
21. FadedSunrise
22. Heart Flow 3
23. Kairasan
24. VirgilTheart
25. Dragonsclaw
26. Allister Rose
27. Gesso
28. Birnax
29. Seraph
30. Xskysx
31. 8298906
32.AxelRoxasfan223
33. Zulkir
34. Kai-raita
35. NeoEevee
36. Cafcow
37.Simple&CLeanXIII
38. Ikkin
39. Sign
40.Oathkeeperriku09
41. UmbraTsuki
42. Raelle
43. Axelyoyo
44.SocrazywoahYah!
45. Oe98
46. Bodaciously G
47. Impart-Distart
48.1skyxonedestiny
49. Jelai
50. Alisa180
51. The Dead Skin
52. Naminitay
53. DuncanHeart
54. khthnker33
55. RoxSoxKH
56. Gizelita
57. Key
58. Reika
59. NamiSora
60. luvan1me
61. King Sora X
62. The Dead Skin
63. Viku
64. Ralin
65. Aquaftw1414
66. Absent Axel
67. NumberVIII
68.PowerOverNothing
69. Keybladerr
70.Eternal_light77
71.Organization_42
72. Amata
73. RelixBBS
74. Kevin Perez
75. moonstar_xo
76.Brady12Welker83
77. Ronove
78. ValeteAeternum
79. Flickr
79.5 Flickr's soul(gotta count it somewhere...)
80. chihuahuaman
81. KeyMasterAqua
82. White-Light
83. KamekoChin
84. Silva Rerum
85. Huanglulu
86. Nobodynerd100
87. Saphexteni
88. Xblade13
89.
Master Aqua
90. Xbladewielder
​
Reasons/Moments:
1. it's not a forced pairing that only exists for the sake of the story. (chasespicer056)
2. Aqua and Terra have known each other for years, and have been able to get along for that long, making it possible for them to be more than friends. (chasespicer056)
3. Their personalities are similar enough to make them compatible. Both of them are very compassionate Keyblade warriors.(chasespicer056)
4. In Olympus Coliseum Aqua says that she knows Terra will become a hero someday, but makes NO mention of Ven. (rokudamia2)
5. TV Tropes has stated that Terra/Aqua is the mostpreferred KH pairing. (Kai-raita)
6. In the Keyblade Graveyard when TAV reunites, Terra andAqua treat Ven like a child or little brother. (LadyScythe)
7. In Enchanted Dominion, after Aqua beats Maleficent, shesays that Terra better stay strong for her. (LadyScythe)
8. Terra and Aqua make a sexy pair (basically all themembers =D )
9. In Deep Space after Jumba tells Aqua that Terra taughtStitch about friendship, she is relieved and says that Terra is still all right. (rokudamia2)
10. On Destiny Islands Aqua asks what's to become of her and Terra. (chasespicer056)
11. In the Land of Departure Terra says that Aqua is such agirl sometimes, to which
she asks, in a bit of an insulted voice, what he meansby "sometimes". (Ikkin)
12. In Radiant Garden after Terra falls into darkness, Aquas aves him on her Keyblade Rider, and when she realizes they both can't return, she gives up her armor and Keyblade to send him back, after telling him "I'll always be with you."
13. Even though Aqua constantly sees signs of Terra fallinginto darkness, she refuses to believe it until she encounters him (unaware hewas under Xehanort's possession) at Radiant Garden. (BlackFrozenRose)
14. In Radiant Garden when Terra realizes that Eraqus senther to spy on him, he doesn't insult her and simply walks away, whereas Ven say's she's awful. Despite how mad he was, he wouldn't be mean to her.(BlackFrozenRose)
15. Aqua, despite being a master, never refers to herself assuch throughout the entire journey. However, when she encounters Terra andrealizes someone is possessing him, she calls herself "Master Aqua"finally. (LadyScythe)
16. On Destiny Islands Terra and Aqua notice the paopufruit. (LadyScythe)
17. In Deep Space, when Stitch steals Terra's charm, he
says"Give that back! My friend made that!" (LadyScythe)
18: Up until he arrived in Radiant Garden, Terra could'nt regain control of his body. However, once Aqua was in danger of being killed,he had enough motivation to push through and take over his body again.(chasespicer056)
19. On Destiny Islands Aqua feels so sad about the distrust that's formed between her and Terra that she decides not to give Sora theKeyblade since Riku already has been chosen to gain one (LadyScythe)
20. Aqua tells Eraqus that Terra is not as weak as he thinkswhen she is given the order to follow him. (LadyScythe)
Fan-Ficton's:
The Darkness I Love, a kingdom hearts fanfic - FanFiction.Net By RikuxXion
Dearly Beloved, a kingdom hearts fanfic - FanFiction.Net Rated M, By RikuxXion
20 Minutes to an Hour Chapter 1, a kingdom hearts fanfic - FanFiction.Net Rated M, Karma's Slave/LadyScythe
First Kiss, a kingdom hearts fanfic - FanFiction.Net, By Karma's Slave/LadyScythe
Kiss The Girl, a kingdom hearts fanfic - FanFiction.Net By Karma's Slave/LadyScythe
Tension, a kingdom hearts fanfic - FanFiction.Net By Karma's Slave/LadyScythe
The Queen of Hearts Chapter 1: Happy Birthday, Terra, a kingdom hearts fanfic - FanFiction.Net By Karma's Slave/LadyScythe
Shared Kisses Chapter 1: Look Over Here, a kingdom hearts fanfic - FanFiction.Net By Karma's Slave/LadyScythe
Fangirl Ex Machina, a kingdom hearts fanfic - FanFiction.Net By fantacination
Morning Heat, a kingdom hearts fanfic | FanFiction
by Terra ForceXIII
Fan-Art:
Nothing Can Seperate Us by ~AshesNewMoon on deviantART




I'm Not Afraid of the Darkness by ~AshesNewMoon on deviantART




2. Love by ~ktcee on deviantART


wavelength;, HAPPY NEW YEAR??????
http://askmasteraqua.tumblr.com/post/13860090955
http://askmasteraqua.tumblr.com/post/12525259252
Rainy day by ~CodeNameBlueLover on deviantART


Wolfed Out by *TerranianTranceGod on deviantART




Aqua and Terra by =snow-white-wolf16 on deviantART




Earth and Water by ~fleeting-flash on deviantART




TerraQua by *ViChaN91312 on deviantART





Fan-Music Videos:


Re: What Have You Done? AquaxTerra - YouTube (LadyScythe)
E.T. Aqua/Terra - YouTube (LadyScythe)
Bring Me To Life - YouTube (LadyScythe)
Someday, Aqua x Terra - YouTube (LadyScythe)
Aqua's Song - YouTube (LadyScythe)
Kiss From A Rose, For VT - YouTube (LadyScythe)
Gonna Love You, For Atea - YouTube (LadyScythe)
Missing, Aqua x Terra - YouTube (LadyScythe)
Haunted - YouTube (LadyScythe)
Can't Stop Loving You, For VT - YouTube (LadyScythe)
Aqua, Won't Say It - YouTube (LadyScythe)
I Miss You, Aqua X Terra - YouTube (LadyScythe)
Never Alone, Aqua x Terra - YouTube (LadyScythe)
Remembering, Aqua x Terra - YouTube (LadyScythe) Goes w/ Dearly Beloved, Darkness That I Love
Last Moments,Aqua x Terra - YouTube (LadyScythe)
Fairytale, Aqua x Terra - YouTube (LadyScythe)
Love Song, made For KindofVideogamegirl - Video Dailymotion (LadyScythe)Used To Know - YouTube (By Zoyandra)




Music Fitting Aqua/Terra:
Last edited: