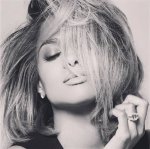 Joined

Sep 20, 2004
Messages

2,599
Location
Hey everyone,
I know KHI tends to be quite a light-hearted place most of the time, where things –especially where FI is concerned- aren't too serious. Unfortunately, behind the scenes, forum politics can be a bit of a bitch. Most of you already know that unfortunately the main site and the forums cost a considerable amount of money to run; some of you will know that KHI has run into a few financial difficulties of late, and in order for KHI to keep developing, it's becoming necessary to generate some extra revenue.
So for this purpose, wu tang goku and myself have decided to put together a naked calendar featuring members of KHI!
As well as trying to raise some money, it's meant to be a celebration of nearly 5 million posts on the forums and the community itself. I've been a member of this forum for over 6 years, and have thoroughly enjoyed every moment of it, mostly because of the people I've encountered. I really hope the site can keep flourishing for a long time to come.
I trust that all of you are familiar with the concept of a
nude calendar
, but please, google at your own discretion.
We estimate that it will cost around $10 to purchase (not including delivery), and it will be available both in print and digitally. This isn't much to pay, considering 100% of this money will go back into the main site, not to mention it will completely enliven your...bedroom walls.
At the moment, the line up is as follows:
(subject to change)
Jan - Nocturne
Feb - Gildragon
Mar - MosesMohs
Apr -
May - wu tang goku
June -
July - Enchanted Rose
Aug - jeels
Sept - Nelly
Oct - zettai ryoku
Nov -
Dec-
I want to say a big thank you to these members who have already volunteered to bare all, but as you'll note, there are quite a few months to fill, and we want to make this as representative of KHI's community as possible. If think you'd like to feature, please PM a picture of yourself to either myself or wu tang goku. It's not entirely necessary, it would be better if this picture had some gesture towards nudity, just so that we can assess who might be the most suitable.
The deadline for these pictures is
November 30th

If it isn't obvious, I must stress that you have to be
over 18
to participate in this.
Please feel free to ask me questions in this thread, or via PM.
More details will follow soon
Thanks.
Last edited: