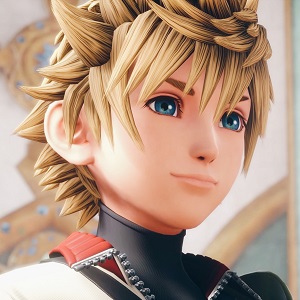 Joined

Oct 22, 2010
Messages

10,268
Awards

26
Location
I dunno, Roxas had very few issues with stating when he hates someone. He's much more vengeful than Sora on a regular basis.

Would Xion knew about being under the influence? Granted we still have no idea how or why was she woth the Norts again, but even so she clearly showed remorse in what was doing (which she ultimately didn't even do). Saix happily waltzed into the villain part and did many unnecessarily cruel things and, again, he kinda didn't show any remorse for them even in his "redemption".

I agree with who said he should've said something to them in person. The way things are now, I can accept him being "Lea's weird friend" that everyone tolerates because they like Lea. But nothing really justifies him eating ice cream and frisbee-throwing with people he treated like dirt and never really apologized for it.
Well, to be frank, in the ending

Isa is completely apart from Roxas and Xion during the beach party segment.
The people he is playing frisbee with are Lea and Ventus, thus its more like a callback to BBS.
Xion is with Naminé the entire time during the ending while Roxas is first seen racing with Riku and Terra, then chatting with Aqua.

It's the Twilight Town Clock Tower scene which can be unsettling for those who think that Isa being around Roxas & Xion isn't earned yet by his actions.