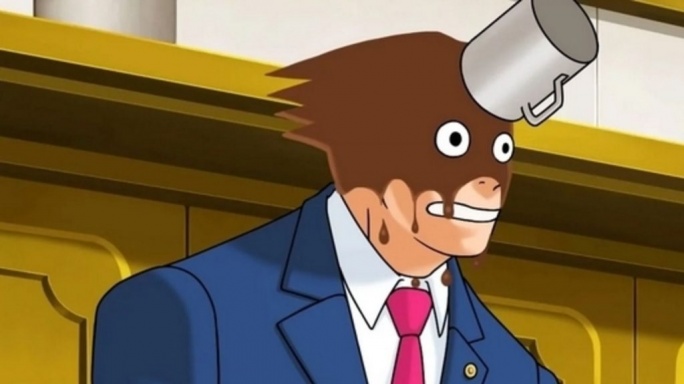 Joined

Aug 1, 2017
Messages

844
Awards

8
Location
Hey guys,
I haven't seen a thread yet that discusses these topics, but if I'm wrong, I apologize beforehand, feel free to delete it.
Since I feel there might be a lot of interesting opinions on these topics, I want to discuss them.

KH3 has tried a different approach of comedy than the other titles. While the other titles focused their comedy part mainly on the dialogue or stupid faces and awkward, non-funny laugh scenes, KH3 is more self-aware and puts it more into the presentation. The characters break the fourth wall a few times and instead of funny dialogue, we have funny scenes, both are one of my biggest issues with the game.

The bickering between SDG: There were some instances where it was good, but overall I felt it was a little ... off this time. I can't remember how often both, especially Donald, stressed that Sora has lost his powers AGAIN and that he is weak and can't do anything of his own. While talks like "pint and a half" are somehow cute, they also lay bare that Donald and Goofy don't respect Sora as a capable Keyblade Wielder - he also is often compared to Riku who is a totally different type of person and had his share of problems (solved by Sora), but he's always depicted as the much more capable one. We already had nuances of that in previous titles, but this time I got to a point where I felt it was uncomfortable that everyone constantly picks of a guy who managed to beat THREE titans without even having his normal power. Personally, I felt the teasing was too mean to be funny.

The self-awareness and breaks of the fourth wall: These really annoyed me because fourth wall jokes break the immersion because they tear down the wall that makes the game world a separate world that has no touch to reality. As soon as characters realize they are in a video game, everything becomes less serious - which is an approach one can take, but you have to go all the way through with it and it's mostly used in the comedy genre (because you don't need much immersion to laugh). Scenes like "I don't know why I even am in this world" or the after-musical quote "wow, what was that?" (not literally) kinda want to say "hey, we (the developers) basically had to do this because of Disney and we know it doesn't make much sense, so at least let's be funny about it". To me, these instances proved that even my in-game me (Sora) wouldn't know why I'm strolling through Disney worlds and listen to awkward singing scenes for 20 hours, so how do you expect me to care?
On a further note, scenes like Vanitas getting thrown by Sulley or Lea claiming he is too popular to get killed really take me out of the tension. We just had this menacing "I want to stab Ventus out of you with my sword" scene and suddenly it is all thrown out of the literal window / door with a stupid yelling and we all laugh because the once so evil dude was beaten by a Disney monster. And Lea can't die because he knows he's popular with the fans and acknowledging that kiiinda takes the seriousness out of battle scenes that could've been impactful. So why does this bother me? Because I want villains to be menacing and epic scenes to be epic. To me, it's the equivalent of playing a fart noise upon the villain entering and everyone gives a short laugh and expects me to still be in the serious mood for the rest of the story because we are, after all, at the grand finale.
The "roasting", how many people call it, also felt rather embarrassing to me. Woody telling Young Xehanort that he is evil because no one loves him - it's like telling your high school bully that he's only bullying you because he's self-conscious which he nods off before beating the crap out of you.
I can't help but feel that Kingdom Hearts 3 tried too much to be ... modern, up-to-date and following trends. We have smartphones, Twitter posts on the loading screens, scenes that felt pre-destined to be memes and we even follow the latest trends of breaking the fourth wall. We're hip and trendy now even though it doesn't help the story one bit.

I've read that a lot of people liked these scenes because they made the game funnier, because "KH3 is the funniest game in the series so far" but I really couldn't get into them. I love a good laugh as much as everyone else does when it fits the mood or helps the game - for example, I love the KH2 scene where Riku asks how he is supposed to face the DI people now and Sora makes this dumb face saying "Like thiiiis". It was fitting for Sora's character, took the seriousness out a bit and showed the sweet, supportive side of their relationship dynamic. Or moments like "Rude? Then it WAS Riku!" made me really laugh because it hit the nail on the head - Riku can act somewhat rude sometimes and knowing this, Sora and thus we as players knew it was him. It was fitting with both their characters and verified an information without disrupting the game's pace.

I would love to hear your opinions on that. I know this sounds like a rant because it is, I really don't like the comedy aspect in KH3, but I'm curious how other people perceived it.