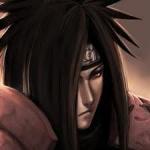 Joined

Nov 28, 2008
Messages

6,422
Awards

1
I really want Agrabah, Atlantis, and Halloween Town to go.

Lol olympus coliseum is a given. It's been in every game so far. Personally, I don't find it all that enjoyable, unless we get to explore new areas like a Greek village (is there one in bbs) and exploring the home of the gods. That would be interesting.

But I would love a Hunchback of Notredame (I would call it City of Lights or City of Miracles) and a Pinocchio town.
yeah the greek city is in BBS but it's only one area and it's not very fun. I still want Atlantica's back story explained and then they should wait until they have a KH game that takes place like 10 years after KH2 and use the plot for LM2.