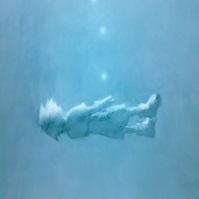 KHI Site Staff
Staff member
Joined

Feb 1, 2009
Messages

2,517
Awards

11
Website
I do agree with some of what was said though about the general story construct as well as how Roxas was handled. The kid was downright bi-polar and with Namine and Xion both sharing his life span and neither presented such attitude problems, I can't forgive him for that without a better plot reason or something presented.
Well I guess part of it is that they both come from Kairi memories, who is a PoH and therefore has no darkness in her heart. I think this might affect their natures.
But then again, too much of it seemed to me like they were bending the role Roxas' character played to fit whatever situation they wanted instead of making his own firmly established character drive the plot... which is also bad writing.
BOOM, Xion. Not the smartest move, Nomura. But not like you did too many of those in this game. Maybe because you locked yourself up to write the script.
Lol, to me that scene kind of felt like, 'okay, let's get the Akuroku fanservice scene we teased with in the trailers out of the way early, and move onto Xion~'
'How early?'
'Uh... first scene of the game okay?'
Not that the game should have had fan service. I was looking for a story about growing friendship, really... I mean, how did they get to be so close, despite not having hearts? Days/the novels explain that Axel just randomly decided to be a nice guy and bring Roxas up to the clocktower on his first day of life, and turned into his mentor from there. There was no real gradual shift. Or character-driven conflict. Like in the short story in Another Report! All that angst about what friendship means to a Nobody and
trust issues
*A*
They could've expanded on when Axel and Roxas were looking for her instead of just show Roxas constantly come up empty handed. They could've showed us what the deuce happened during that month with Riku and Xion instead of leaving us fanfic authors to do as we please. They could've showed a bit more closely what Diz and Namine were up to in the hopes of not making it seem like obsessive compulsive revenge driven Diz just sat tight while a year went by and Riku wasted a half of it going on a honey moon with Xion who knows where doing god knows what.
I think this is apparently the problem a lot of people have with KH2, as well; all the interesting things happen to side characters backstage, and the 'main character' just kind of blunders around obliviously. They sacrificed giving Roxas a story to give Xion a story, and for some reason could not do both (I think this is because Xion's appeal stems from her being very important, and without that importance her role would fail). And yet they still focus on what Roxas is doing for the most part, and so we miss all the backstage things.
Which in effect leaves us with a story about Roxas worrying about and/or chasing Xion all over the place for a year, which I don't think is interesting at all.
The fact is, if they hadn't decided to go with the Xion-plot, they could have had so much more time and space to flesh out everything else. Then again, perhaps they would have screwed it up.
I think perhaps the problems stem from the fact that the woman who conceptualised and made most of the decisions regarding Xion and her story only had experience in hardcore yaoi game scenario writing before this game, where contrived and repetitive plots are the norm orz